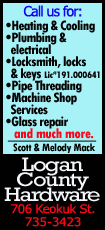 They are seeking hard-fought victories, like the one they got Sunday, 82-78 over the Cleveland Cavaliers before 17,502 at Quicken Loans Arena.

"There were no style points tonight," Pacers coach Frank Vogel said. "None. Zero. I can assure you that, unless you like defense."

The Pacers (27-6) came into the game with the league's best record and top-ranked defense. They limited the Cavs to 34.2 percent shooting from the field.

"Our defense was pretty strong most of the night," Vogel said.

Forward Paul George had a team-high 16 points for the Pacers, while center Roy Hibbert added 15.

The Pacers' stout defense was challenged by Cavs shooting guard Dion Waiters, who scored 12 of his 14 points in a span of 4:43 in the fourth quarter. That brought the Cavs (11-23) back from a 16-point deficit.

"We finally got Waiters under control," Vogel said. "He had a stretch where he had four straight baskets, including a big 3."

He made five of 11 shots in the fourth, including two of three from the 3-point line.
The Cavs were playing without their top two point guards, Kyrie Irving and Jarrett Jack, which pressed Matthew Dellavedova into action.

Waiters loves playing the Pacers, who have won nine in a row over the Cavs.

"They are a physical team," he said. "They bring out the best in us. You have to bring it or it will be a long night."

Shooting guard C.J. Miles led all scorers with 21 points and six rebounds for the Cavs, while power forward Tristan Thompson added 13 points and 10 rebounds.

The Cavs had a chance to possibly send the game into overtime for the fourth consecutive home game or even take the lead. But Waiters missed a highly contested layup with 8.9 seconds left. The Pacers held an 80-78 lead at the time.

"George is a good defender," Waiters said. "I knew I could get by him. It's the second guy you have to worry about."

That second guy was the 7-foot-2 Hibbert, who challenged the shot and grabbed the rebound on the miss.

Hibbert split two free throws with 7.9 seconds left, which gave the Cavs a chance. They trailed by three points, 81-78.

Dellavedova had much trouble getting the ball inbounds, but found forward Earl Clark in the corner. Unfortunately, he was standing out of bounds for an unforced turnover, which pretty much ended the Cavs' upset hopes.

Pacers power forward David West went to the foul line and split two free throws with 5.4 seconds left for a four-point margin.

"We've been in that situation so many times," George said. "The best thing for us was to just stay together and hold them off for the last couple possessions."

Cavs coach Mike Brown liked the way his team competed.

"We gave ourselves a chance to win," he said. "It wasn't always pretty. I liked the fight our team showed tonight."

Cavs center Anderson Varejao pulled down a game-high 13 rebounds. He's averaging 16.7 rebounds over his last three games.

Dellavedova had 11 points, two assists and two steals.

"He was extremely vocal out there," Brown said. "He's a natural leader. He's an undrafted free agent. It's tough to do what he's doing, but the guys are following his lead."

NOTES: The Cavaliers are facing the best team in the NBA without their top two point guards, Jarrett Jack (back spasms) and Kyrie Irving (left knee contusion). Undrafted rookie Matthew Dellavedova made his fourth start of the season, but first at point guard. ... Cavs coach Mike Brown has steadfastly refused to insert G Dion Waiters into the starting lineup. "I like his role as a spark plug coming off the bench," Brown said. ... Brown said the Cavs remain focused despite the trade rumors floating around regarding C Andrew Bynum. ... After his 4-for-4 performance from behind the arc on Saturday, Dellavedova is leading the team in 3-point percentage at 46.3 percent. ... Indiana came into Sunday's game with the best record in the Eastern Conference at 26-6. The Pacers' Frank Vogel could be asked to coach in the East All-Star Game in February. He never thought about coaching in the All-Star Game when he took over the coaching reigns. "I was hopeful the team would have that level of success," Vogel said. "It's not clinched yet. I knew we'd have a bright future." ... The Pacers are first in opponents' field-goal percentage (41.3 percent) and points allowed (88.9). "David West is the leader of (our defense)," Vogel said. "He's our middle linebacker on the defensive end."

[© 2014 Thomson Reuters. All rights reserved.]
Copyright 2014 Reuters. All rights reserved. This material may not be published, broadcast, rewritten or redistributed.