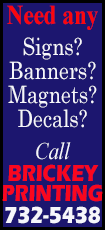 Not normally a strong team on the boards, the Heat out-rebounded the Toronto Raptors 42-34, including a game-high 11 by center Chris Bosh.

Two of the Heat's "Big Three" — Bosh (8 points) and guard Dwyane Wade (14 points) — were held under their scoring averages.

And the Heat's defense, which has been giving up some big scoring totals of late, including earlier in this game, held Toronto to just 13 points in the fourth quarter.

It was that last point that Heat coach Erik Spoelstra stressed in his post-game comments, making defense the first thing he discussed.

"It's good to see a 13-point fourth quarter," Spoelstra said after the Heat beat the Raptors 102-97 in a battle of division leaders at AmericanAirlines Arena,. "We had to make some big plays down the stretch, particularly on the defensive end."

Toronto, which had its five-game win streak snapped, led 84-79 after three quarters. But the Heat defense held the Raptors to just two points in the first seven-plus minutes of the fourth quarter, allowing Miami to retake the lead.
Then, with the Heat clinging to a 100-97 lead, Heat reserve forward Udonis Haslem made a big block on Toronto guard Kyle Lowry, knocking the ball out of bounds with 14 seconds left in the game.

Lowry got another chance but missed a 3-pointer off the front rim with five seconds left. Heat forward LeBron James got the rebound and closed out the win with two free throws.

"Toronto is a good team — they have some shot-makers," said James, who had a game-high 30 points on 12-of-18 shooting from the floor and 6 of 7 on the foul line. "Their bigs roll to the rim, and their point guard (Lowry) puts a lot of pressure on a defense.

"But we were able to get enough stops, get enough rebounds and then make free throws at the end."

Toronto got a team-high 26 points from guard DeMar DeRozan, who was one of five Raptors who scored in double figures.

DeRozan, though, was held to four points in the fourth quarter, and he felt the referees had something to do with that total.

"I missed a couple of easy shots I should have made," he said. "I got hit, but I didn't get any calls.

"We just couldn't get a bucket (in the fourth quarter)."

One of the buckets they did get was DeRozan's dunk, which pulled Toronto to within 96-95 with 1:04 left. But the Heat went six for six on free throws in the final 23 seconds — two by Wade and four by James — to ice the victory.

The Southeast Division-leading Heat (26-8) improved their home record to 15-3, winning for the 10th time in their past 12 games.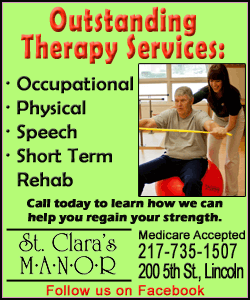 The Raptors, who lead the Atlantic Division at 16-16, are 9-4 since they traded forward Rudy Gay.

Raptors coach Dwane Casey was not pleased with his team's foul shooting — 12 of 21 for 57.1 percent.

"The Heat put us on the free-throw line, but we didn't convert," Casey said. "You have to make free throws against a team like this. It's those little things that got us."

The teams played to a 29-29 draw in the first quarter. The Raptors shot 62.5 percent, which was only slightly better than the Heat's 60 percent.

Miami led 52-51 after a first half that featured 10 lead changes and seven tie scores.

The Heat battled some adversity, losing starting point guard Mario Chalmers to a tendinitis injury in his Achilles' tendon. He got hurt in the second quarter — Spoelstra said he doesn't know if he got kicked — and did not return, playing just 15 minutes.

In addition, Heat forward Chris "Birdman" Andersen fouled out, forward Rashard Lewis battled foul trouble, starting forward Shane Battier was out with a quad injury and normally reliable guard Ray Allen made only 1 of 7 shots.

For those reasons, reserve forward Michael Beasley's contributions — he made 7 of 12 shots and scored 17 points in 20 minutes — were crucial.

"He is gaining more confidence," Spoelstra said of Beasley. "He has been giving us solid minutes. I like the way he has been progressing."

NOTES: Heat G Dwyane Wade, who missed eight games this season — mostly as part of his knee-maintenance program — decided to play Sunday. He also played Saturday night at Orlando. It was his first back-to-back games since Nov. 15-16. Right after that, though, he missed two straight games. ... Raptors F Tyler Hansbrough (knee) missed his second consecutive game. ... Heat F Shane Battier (strained quad) missed his second straight game. He was replaced in the starting lineup by F Rashard Lewis, who scored two points. ... The Raptors lost for just the second time in their past nine road games. ... Raptors coach Dwane Casey said his guards — Demar DeRozan and Kyle Lowry — "should be talked about" as All-Stars. ... Next up, the Heat host the New Orleans Pelicans on Tuesday, their final home game before playing five straight on the road. ... The Raptors play the Pacers on Tuesday at Indiana, completing successive road games against the top two teams in the Eastern Conference.

[© 2014 Thomson Reuters. All rights reserved.]
Copyright 2014 Reuters. All rights reserved. This material may not be published, broadcast, rewritten or redistributed.