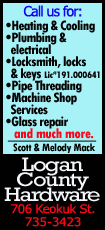 After patiently biding their time during regulation and overtime, the Sharks took the Blackhawks to the shootout and came away with a 3-2 win Sunday at the United Center, Chicago's fourth extra-period loss in its last eight games (the other four decisions have been wins).

Centers Logan Couture and Joe Pavelski converted both shootout attempts for San Jose (27-10-6), which had lost two of its previous three games. However, the Sharks are now 6-2-0 in their past eight games.

"It was the best defensive effort we've had in this building in a while," Sharks coach Todd McLellan said. "We talked a lot about it before the game. When you feed their transition, which is their biggest strength, you get yourselves in a lot of trouble.

"It's hard to play perfect, but we were pretty solid in our zone, goaltender (Alex Stalock) gave us a chance and everybody contributed. Really good road game. Proud of the group we have."

Both center Jonathan Toews and left winger Patrick Sharp failed in their shootout attempts for the Blackhawks (29-7-9).
"We didn't really start the way we wanted to," Blackhawks forward Kris Versteeg said. "We came out in the third and really played our game. I thought we worked hard. Could've drawn maybe a couple more penalties, but that was the way the game went and we just had to fight through it."

San Jose avenged a 5-1 loss in the first meeting between the two teams on Nov. 17 in Chicago. The Sharks are now 20-9-0-4 in their past 33 meetings with Chicago.

"We were just a little bit more competitive," Sharks center Joe Thornton said. "You have to be competitive against these guys. That's all it was. We didn't show how good we were last game and we just wanted to show them how good we are and I think we did a good job tonight."

Defenseman Jason Demers put the Sharks on the board first at 10:12 of the first period, snaking the puck past Chicago goalie Corey Crawford. It was Demers' third goal of the season.

"They went up 1-0 and we've lost a few in a row here and I think it could be a little bit uncomfortable or lack of confidence, but we have to work our way through it," Chicago coach Joel Quenneville said. "Hey, we've left a lot of points on the board here this year. We could have put ourselves in a better spot than where we're at, but it's been a sore spot recently."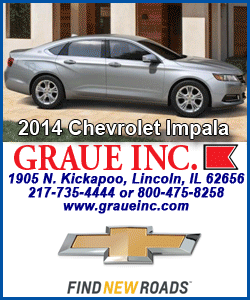 Crawford was making his second appearance in the Blackhawks lineup — and his first on United Center home ice — since being sidelined for nearly a month with a lower-body injury. Much as he did in Thursday's loss at the New York Islanders, Crawford looked a bit rusty.

After a scoreless second period, Chicago defenseman Niklas Hjalmarsson tied the score at 1:27 of the third period with his fourth goal of the season.

Defenseman Michal Rozsival's first goal of the season, a blazing slap shot from just inside the blue line at 4:01 of the third period, put the Blackhawks ahead 2-1.

Rozsival's tally literally had eyes, as it not only went right through the legs of Couture, but it also snuck through about a three-inch opening between the left post and Stalock's left leg.

San Jose tied the game just over seven minutes after Rozsival's goal on right winger Brent Burns' 14th goal of the season.

"They checked well, they were patient in the game tonight, they got the lead and they were sitting back and getting things out of their end," Quenneville said. "They were inside and we were on the outside for most of the game. They played a good game."

Stalock stopped 33 of Chicago's 35 shots prior to the shootout, while Crawford recorded a pair of season highs by stopping 40 of San Jose's 42 shots.

NOTES: Even with the loss, Chicago still leads the NHL in overall points with 67. ... Despite dire predictions of below-zero temperatures and wind chills expected to reach as low as minus-50, attendance was 21,599, Chicago's 250th consecutive sellout, an NHL record. The Blackhawks are averaging 21,519 fans over their first 23 home games. ... The Blackhawks are in the midst of a run that will see them play six of seven games at home. On the flip side, after a home game Jan. 26 vs. the Winnipeg Jets, Chicago doesn't return to the United Center until March 1 vs. the Pittsburgh Penguins. A seven-game West Coast road trip will be wrapped around the NHL's Winter Olympics break. ... The Sharks play the Predators on Tuesday in Nashville before returning to San Jose, where they will play 10 of their next 15 games. ... Several media members who cover the Sharks were unable to make it into Chicago from Denver due to weather issues and canceled flights. Reporters do not travel with the team on its private charter.

[© 2014 Thomson Reuters. All rights reserved.]
Copyright 2014 Reuters. All rights reserved. This material may not be published, broadcast, rewritten or redistributed.