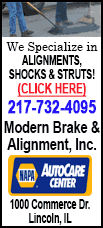 On a night when they faced a red-hot goaltender, they kept firing away and won in dramatic fashion.

Winger Corey Perry scored the game-winning power-play goal with 1.3 seconds remaining in overtime, and goalie Jonas Hiller stopped 17 shots as the Anaheim Ducks defeated the Vancouver Canucks 4-3 Sunday.

Anaheim (31-8-5) remained undefeated in regulation over the past 19 games, and Hiller extended a personal record by winning his 11th consecutive game. The 67 standings points represent Anaheim's best start to a season through 45 games, besting the 64 points earned in 2006-07.

With most of the sellout crowd thinking the game was going to a shootout, Perry scored his 23rd goal and league-high eighth game-winner of the season when his wrist shot from 18 feet eluded Edmonton goalie Eddie Lack during a 4-on-3 power play.

"I saw there was just a couple of seconds left and just yelled for the puck," Perry said. "Lack played great, and of all the shots I took, a trickler is the one that goes in."
The victory moved Anaheim past the Chicago Blackhawks for first overall in the NHL.

"I do sense they feel it building, but we can't get ahead of ourselves," Ducks coach Bruce Boudreau said. "We have 38 games left, and our play in the first period of games has not been great lately."

Vancouver (23-13-8) got a goal and two assists from center Henrik Sedin, plus three assists from Daniel Sedin. Lack stopped 45 shots, but the Canucks still lost their fourth consecutive game.

Lack deserved a better fate after facing 40 shots over the final two periods of regulation and four more in the extra session. If the Canucks stayed out of the penalty box late in regulation and overtime, he might have emerged with the victory.

Canucks coach John Tortorella thought the rookie goaltender was the bright spot in defeat.

"He's been something, hasn't he? He brought it to another level tonight," Tortorella said. "You try to find some good stuff, and that is really some good stuff there."

Canucks defenseman Dan Hamhuis lamented the team's lost weekend in Southern California. Vancouver fell 3-1 to the Kings in Los Angeles on Saturday.

"Both games we had early leads and then we sat back," he said. "It was more of a mindset of playing not to lose instead of playing to win. That is the biggest reason as to why we are giving up so many shots."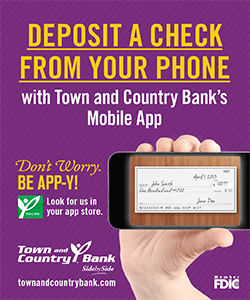 Despite blowing an early 2-0 margin, Vancouver regained the lead after killing a penalty early in the third period. Defenseman Kevin Bieksa's wrist shot from the right point eluded a screened Hiller. Henrik and Daniel Sedin drew assists on Bieksa's second goal of the year at 1:03.

Ducks center Nick Bonino evened the game on his 12th goal of the season with 1:27 remaining in regulation when he took a feed from winger Daniel Winnik off a turnover along the Vancouver defensive wing.

The Canucks started the night quickly with the help of special teams. Center Ryan Kesler opened the scoring for a second consecutive game with a power-play goal 9:40 into the game. He received a cross-ice pass from Henrik Sedin and ripped a slap shot past Hiller.

Anaheim's penalty troubles helped Vancouver double its lead two minutes later. After the Ducks were penalized for too many men, Henrik Sedin beat Hiller with a slap shot from 57 feet at 11:40.

The Ducks evened the score in the middle frame. On the first shift after intermission, center Saku Koivu took a pass from winger Jakob Silfverberg from behind the Vancouver net and converted 24 seconds into the second period. It was Koivu's eighth goal of the season.

After applying pressure throughout the period, left winger Matt Beleskey took a pass from winger Kyle Palmieri and beat Lack with a backhand at 16:38.

NOTES: The Canucks signed 43-year-old amateur G Rob Laurie to a professional tryout contract to back up starting G Eddie Lack. G Roberto Luongo was scratched with an undisclosed injury after making 45 saves Saturday in a 3-1 loss in Los Angeles. Luongo will be evaluated by doctors Monday in Vancouver to determine the extent of his injury. ... Vancouver did not dress Luongo, LW Chris Higgins and D Andrew Alberts . ... Canucks RW Benn Ferriero made his debut in a Vancouver uniform after being recalled from the Canucks' AHL Utica affiliate. ... Anaheim scratched C Mathieu Perreault, D Mark Fistric and LW Patrick Maroon. ... Ducks LW Andrew Cogliano signed a four-year, $12 million contract extension Saturday. With 13 goals and 25 points through 43 games, Cogliano is on track for career highs in those categories this season. ... The Ducks conclude a four-game homestand Tuesday against the Boston Bruins. ... The Canucks return home to play the Pittsburgh Penguins on Tuesday.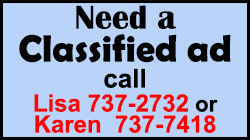 [© 2014 Thomson Reuters. All rights reserved.]
Copyright 2014 Reuters. All rights reserved. This material may not be published, broadcast, rewritten or redistributed.