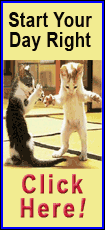 Tampa Bay entered with a five-game road winning streak, and Edmonton won just twice in the previous 12 games.

A funny thing happened on the way to the foregone conclusion.

The Oilers built a 3-1 lead, blew it in the second period, then built it back up again in a 5-3 victory at Rexall Place.

"We played the right way to start the game, and for whatever reason, we started to play the wrong way," said Oilers right winger Jordan Eberle, who scored two first-period goals. "Then it just clicked back in our heads that we have to get back to the way we need to play. It is frustrating when you give up a lead, but at the end of the day, we got the win, and that's all that matters."

Center Boyd Gordon and left winger Taylor Hall scored third-period goals 2:10 apart to give Edmonton its first win in five games.

"There's been a lot of times this year where we go into a third period tied or in a close game and don't really play the way we should," said Hall, who had a goal and an assist. "And tonight it was a different story. It was nice to see, especially against a team that's as good and as high in the standings as Tampa."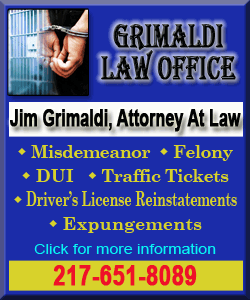 Tampa Bay coach Jon Cooper was happy with how his team played only in the second period.

"I was disappointed how we came out," said Cooper. "Give them credit, they had a lot of jump in their legs, and unfortunately it took us a period to fall behind 3-1.

"It's a tough league, and it takes a lot of energy to come back. We got it back to the tie, but we just couldn't find a way to get it to the next one."

After killing 13 consecutive penalties on the road, the Oilers gave up a power-play goal to right winger Nikita Kucherov 2:43 into the first period at home.

Instead of sagging, as they had so many previous times in building their 7-15-3 home record, the Oilers fought back. Eberle's back-to-back goals at 4:18 and 6:09 gave Edmonton a 2-1 lead, and a seeing-eye shot from left winger Luke Gazdic late in the first period gave Edmonton two-goal cushion at the first intermission.

With Tampa Bay goalie Ben Bishop injured on the Oilers' first goal, Anders Linback played the last 55 minutes, allowing four goals on 25 shots.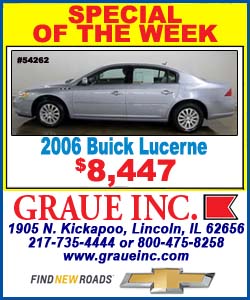 "It's my job to be ready for situations like that," he said. "It's obviously tough, but that's my role, and it's something that I have to be better at."

Tampa Bay pushed back in the second. Hard. The Lightning hemmed the Oilers in their own end for long, desperate stretches at a time, making it seem like only a matter of time before they would be right back in the game.

Sure enough, defenseman Victor Hedman scored at 8:47, and center Valtteri Filppula at 14:25.

Just like that, the score was tied and the fans were braced for the worst.

Instead, Gordon broke the tie at 8:20 of the third, and Hall provided the insurance at 10:30.

For a struggling Oilers team that has no chance for a playoff spot with four months left in the season, any win is sweet reprieve from a season gone horribly wrong.

"We found a way to win a game, and it was a huge win," said Gordon, who scored for the second time in two games. "Hopefully we can get things turned around here and start playing winning hockey."

It was only one loss for the Lightning, but it still hurt.

"I thought we owned that second period and we had a bad break for us on the fourth goal and then a good play by them on the fifth one," Hedman said. "That's not the way we wanted to come out of this. We were carrying the momentum going into the third. It's obviously frustrating that we didn't play better in the third."

NOTES: Oilers RW Jordan Eberle returned to the mix Sunday after missing Friday's game in Anaheim due to a banged-up left knee. His two-goal first period snapped an 11-game scoring drought. ... Tampa Bay RW Steven Stamkos is skating with equipment on and is close to returning to action after breaking his leg earlier this season. No return date is set, though. ... The Lightning have 12 players on the roster who played in fewer than 100 NHL games. ... Lightning G Ben Bishop left the game 4:18 into the first period after hurting his shoulder on Edmonton's first goal. Coach Jon Cooper said he didn't think the injury was serious.

[© 2014 Thomson Reuters. All rights reserved.]
Copyright 2014 Reuters. All rights reserved. This material may not be published, broadcast, rewritten or redistributed.