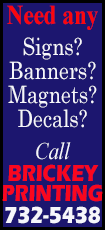 The star center returned to Pittsburgh's lineup Sunday after missing nine games because of a leg injury and scored two goals to lead the Penguins to a wild 6-5 victory over the Winnipeg Jets at Consol Energy Center.

The Penguins (31-12-1) tied a franchise record with their 12th consecutive victory, matching the mark set last year from Feb. 22-March 30. The Eastern Conference leaders have won 11 of their past 13 games overall.

"(Malkin) looked great," said Penguins defenseman Matt Niskanen, who scored the game-winning goal with 7:22 remaining. "He was moving around well. He was giving himself a lot of scoring opportunities. It was good to have him back."

Malkin raised his season goal total to 11 and has 44 points in 33 games.

"For him jumping back into action after coming back from the injury he had, it was good to see him be rewarded," said Penguins coach Dan Bylsma, who also tied a franchise record with his 232nd win, matching Eddie Johnston.

"Early on in the season he played good hockey and didn't have the stat sheet to back it up. We saw his confidence wane as far as not shooting the puck. His stepping back in like this is definitely big for our team."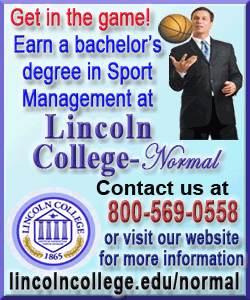 Winger James Neal also had two goals and an assist for the Penguins, who have not lost at home since Nov. 13, while Niskanen and forward Jussi Jokinen scored one goal each.

Center Sidney Crosby, who missed a penalty shot in the first period, had an assist to run his overall point streak to five games. He also has a point in 21 of the Penguins' 22 home games this season.

Penguins goaltender Marc-Andre Fleury improved to 30-3-0 in his last 35 home games as he made 29 saves.

The Penguins also had star defensemen Kris Letang (elbow) return after missing 10 games. He had assist.

Left winger Evander Kane scored twice for the Jets and had an assist while defenseman Jacob Trouba, right winger Blake Wheeler and center Mark Scheifele also had goals. Goaltender Al Montoya stopped 33 shots.

The Jets franchise is 0-11-2 in its last 13 games at Pittsburgh since the Atlanta Thrashers posted a 4-2 win Dec. 27, 2006.

The Jets went 0-for-3 on the power play and are 0-for-13 in their last six games.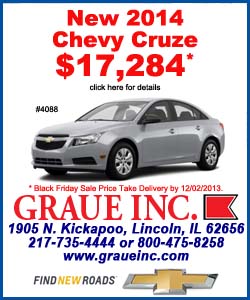 "Every time we come in here, there are a lot of goals being scored," Jets coach Claude Noel said. "You're going to have to defend against this team. They gave us five goals so it wasn't like they were putting on a (defensive) clinic, either, but you've got to find a way to win when you score five goals."

Niskanen scored the game-winner, breaking a 5-5 tie with a knuckleball of a slapshot from just beyond the blue line for his fifth goal of the season.

Malkin had tied the game at 8:29 of the third.

The Jets led 5-4 following a freewheeling second period in which seven goals were scored, including two by Kane in the last 2:29.

The Penguins wiped out a two-goal deficit and took a 3-2 lead with a three-goal flurry in the first 4:59. Malkin scored at 10th at 1:06 then Neal scored twice in the span of 34 seconds, giving him 16 goals this season.

The Jets tied it at 3-3 on Wheeler's 18th goal at 6:02. The Penguins went back in front at 11:38 on Jokinen's 12th goal but the Jets retook the lead on Kane's two goals.

The Jets scored early and late in the first period to go in front 2-0 as Trouba scored his fourth goal at 1:47 and Scheifele scored his seventh with four seconds remaining.

"We were playing in their end and playing good offense, so the mindset sometimes is playing offensively is the best defense," Kane said.

The Penguins had outscored their opponents 9-0 in the first periods of their last five home games.

"We just didn't come out ready to play at the start but we fought back, got some big goal and (Fleury) made some huge saves," Neal said. "We won and we'll move forward. That can't all be pretty."

NOTES: Penguins C Sidney Crosby missed wide left on a penalty shot at 16:08 of the first period after being hooked by Jets D Mark Stuart. ... Jets G Al Montoya started for the fifth time in the last six games as struggling G Ondrej Pavelec, who is 3-10-2 in his last 15 games, was again on the bench. ... Penguins RW Chuck Kobasew (lower body) was scratched for a second straight game. ... Penguins D Rob Scuderi, a 10-year veteran, played in his 600th NHL game. ... Both teams play Tuesday night with Winnipeg hosting the Tampa Bay Lightning and the Penguins visiting the Vancouver Canucks.

[© 2014 Thomson Reuters. All rights reserved.]
Copyright 2014 Reuters. All rights reserved. This material may not be published, broadcast, rewritten or redistributed.