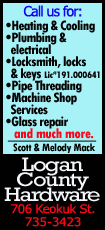 The left winger, who switched to center on the top line with the absence of injured Eric Staal, scored his 20th goal of the season with 3:31 left Sunday, and the Carolina Hurricanes extended their season-best winning streak to four straight with a 2-1 victory over the Nashville Predators.

Skinner scored 31 goals to win the Calder Trophy as the league's top rookie in 2010-11, but he had a combined 33 goals in 106 games over the past two injury-plagued seasons. He has 16 goals in his past 16 games, 20 in 32 games so far this season.

The Canadian team will be named Tuesday.

"As his coach, I would like to push for him," Carolina's Kirk Muller said. "It really comes down to he's a dynamic player, he's an opportunist, he's a game-breaking kind of guy. If you give him one chance (in a game), he can make the difference. If they are looking for a person to add to their team like that, he's pretty darn hot."

Skinner, 21, downplayed the possibility of making the Canadian roster.

"It's not in my control," he said. "I can't worry too much about it. Right now we're just trying to keep this thing going for our team. They are going to have a great team whoever is on it, so it will be cool to watch."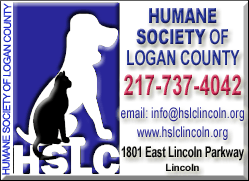 Each of Carolina's victories during its four-game winning streak was by one goal.

Hurricanes goalie Anton Khudobin won his third straight over a four-day period since returning from a bad ankle sprain that sidelined him for 32 games. He stopped 31 of 32 shots as Nashville (18-18-6) saw its streak of registering at least one point in four consecutive games halted.

Skinner's game-winning goal — his team-leading fourth of the season — came from the right circle as Carolina (18-16-9) kept late pressure on the Predators. An assist on Carolina's first goal also gave Skinner his seventh multi-point game during his hot 16-game stretch.

"He keeps on ticking," Muller said of Skinner. "I'm really happy for him, but I'm very happy for our hockey team. He's scoring, but he's scoring clutch goals. That's a difference as well."

Nashville coach Barry Trotz said of Skinner's goal, "You have to save those. That was not much of a shot at all. We put ourselves in a position to get some points. We just needed a save."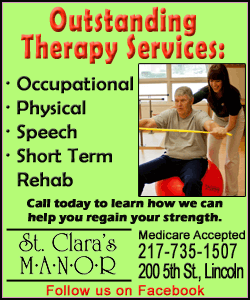 Hurricanes right winger Alexander Semin collected his sixth goal of the season 4:28 into the game. It was somewhat of a fluke play, as he banked the puck from behind the goal line off the back of Nashville goalie Carter Hutton, who fell to 0-5-1 in his past six games. Hutton, who made 23 saves Sunday, hasn't registered a victory since Dec. 14.

"The guys that we needed to score in a grinding type of game, three games in four nights, came through for us," Muller said.

After a scoreless second period, the Predators tied the score at 1-1 with 13:14 left and Carolina defenseman Ryan Murphy in the penalty box for interference. Khudobin made an initial save but got caught out of his net and couldn't scramble back in time to stop a shot by right winger Patric Hornqvist, who scored his ninth of the season.

Center Mike Fisher recorded the primary assist for his 10th point in the past five games.

The Hurricanes, already playing without leading scorer Staal (lower-body injury), received a scare late in the second when Skinner was hit in the face with the puck on a clearing pass in the neutral zone and left the ice. Skinner, who has 33 points in 32 games, returned and started the third period.

"Luckily it hit my visor and it bounced down and hit me just under my nose," he said. "I have a little bit of a fat lip, but I'm OK."

NOTES: Nashville remains the only team in the NHL yet to allow a short-handed goal. ... Carolina C Eric Staal saw his consecutive game streak end at 191 with a lower-body injury. The Hurricanes' captain played a season-low 9:48 after leaving the New York Islanders game Saturday night. ... Former Montreal and Colorado RW Aaron Palushaj made his Carolina debut. ... Hurricanes D Jay Harrison (concussion) was activated after missing six games but was scratched. ... Carolina G Cam Ward was placed on the injured reserve list with a lower body injury, retroactive to Dec. 31. ... Nashville G Pekka Rinne missed his 33rd consecutive game with a hip injury. ... Hurricanes LW Jeff Skinner extended his point streak to five straight.

[© 2014 Thomson Reuters. All rights reserved.]
Copyright 2014 Reuters. All rights reserved. This material may not be published, broadcast, rewritten or redistributed.