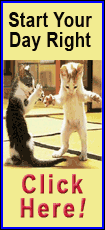 The winter storm warning is in effect from 6 p.m. Saturday to midnight Sunday for the counties of McLean, Logan, DeWitt, Piatt, Champaign, Vermilion, Menard, Scott, Morgan, Sangamon, Christian, Macon, Moultrie, Douglas, Coles, Edgar, Shelby, Cumberland, Clark, Effingham, Jasper, Crawford, Clay, Richland and Lawrence, including the cities of Bloomington, Normal, Lincoln, Champaign, Urbana, Danville, Jacksonville, Springfield, Taylorville, Decatur, Charleston, Mattoon, Shelbyville, Effingham, Flora and Lawrenceville.

Timing: Snow is expected to develop Saturday evening and gradually taper off from west to east late Sunday. The heaviest snowfall is expected to occur between midnight Saturday and noon on Sunday, lingering a bit longer south of Interstate 70.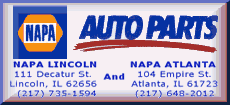 Accumulations: Current indications suggest 5 to 8 inches of snow are possible between the Illinois River valley and Interstate 72. Locations south of a line from Pana to Danville have the potential to receive 8 to 12 inches of snow, with the highest totals likely south of Interstate 70.
Wind: Winds will swing around to the north by late Saturday night behind a strong cold front. Shortly after frontal passage, the winds are expected to increase to 15 to 20 mph with gusts in excess of 30 mph. Strong winds and fresh snowfall will result in blowing snow, particularly in east-central Illinois.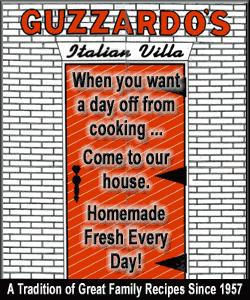 Impacts: The potentially heavy snowfall will make for hazardous travel conditions later Saturday night through Sunday. The gusty northerly winds will produce considerable blowing and drifting snow, producing near-blizzard conditions at times, with rapid changes in visibility. The winds will also contribute to bitterly cold wind chill values by late Sunday night, with wind chill values of 25 below to 40 below zero by Monday morning.
Precautionary, preparedness actions: A winter storm warning for heavy snow means severe winter weather conditions are expected or occurring. Significant amounts of snow are forecast that will make travel dangerous. Only travel in an emergency. If you must travel, keep an extra flashlight, food and water in your vehicle in case of an emergency.
___
Keep current with all that is happening as the storm progresses:
http://www.crh.noaa.gov/ilx/?n=winter_monitor
Graphical depiction:
http://www.crh.noaa.gov/wxstory.php?site=ilx
[Text from National Weather Service, Lincoln office]