Winter break School's Out Fun Days
YMCA will offer mini-camp days from 6:30 a.m. to 6 p.m. on Dec. 23, 26, 27 and 30 and Jan. 2 and 3 at the Y Activity Center on Wyatt Avenue. Holiday activities keep kids busy during the winter school break with games, recreation, art fun, stories, songs and table games with friends. Cost is $22 per day for participants in YMCA Before and After School programs and $29 per day for children not participating in those programs. Register at the Y office.
Before and After School programs
YMCA offers programs for kids in pre-kindergarten at Adams School and in kindergarten through sixth grade in District 27, Chester-East Lincoln and Olympia South Elementary schools. Y Before School programs begin at 6:30 a.m. and continue until school begins. Y After School programs begin when school dismisses each day and continue until 6 p.m., except at Olympia South, where the program ends at 5:30 p.m. YMCA After School programs cover all early school dismissals. Snacks, homework assistance, craft fun, recreation, reading time and table games are just some of the activities children experience. Costs vary with selected attendance schedules. Visit www.lincolnymca.org or call 735-3915 for details. Registrations are taken at the Y office.
Girls basketball clinic
There will be a free basketball clinic Tuesday, Jan. 7, from 6 to 7 p.m. at the Y Activity Center on Wyatt Avenue for girls in first to sixth grade. The purpose of this clinic is to help girls develop their basketball skills in preparation of the Y basketball season. Trained instructors will be in place to help girls on fundamental skills such as dribbling, passing, shooting and defense. Registration forms will be available for anyone who wants to sign up for the upcoming season. Call the YMCA to reserve a spot.
Girls basketball
Come join the excitement each Saturday afternoon as girls compete in full-court basketball. Girls in first through sixth grade will learn important basketball skills and concepts at weekly practices and then apply those basketball principles to the games, which will be played on Saturdays, Jan. 25 to March 1, at the Y Activity Center gym. Girls in first through third grade play from 1 to 3 p.m., and girls in fourth to sixth grade play from 3 to 5 p.m. Cost is $45, and participants must be 2014 Y members. Register at the Y by Jan. 9, before a fee increase. The program is sponsored by Graue Inc., Town and Country Bank, Camel's Hair-Em, and SK Davison.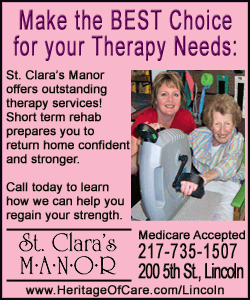 Cheerleading
Go, Red and Green! YMCA cheerleaders will learn cheerleading skills such as forms, techniques and a wide variety of routines in Monday sessions, Feb. 3-March 10, at the YMCA Activity Center. The Y's cheer instructor, Vienna Kodatt, will also instruct cheerleaders on acrobatic skills and choreographed dancing. Performances will include games and events in the Lincoln area. The time for participants from age 4 to first grade will be from 5:30 to 6:15 p.m., followed by second- to fifth-graders from 6:15 to 7 p.m.
Art fun
Kids in kindergarten through third grade can participate in "The Art of Circles" class at the Y Activity Center on Wyatt Avenue on Monday, Jan. 20, from 9:30 to 11 a.m. This is a School's Out Day, so kids can come to the Y and make masterpieces from a variety of objects, all in the shape of a circle. Projects include painting evergreens from cups and adding just a touch of snow, painting with marbles, bubble-blow art, and finish the class by playing a game with dice to build snowmen made out of circles. Lots of fun. Cost is $10 for Y members and $13 for nonmembers. Register at the Y by Jan. 13, before fee increases.
Party night
The YMCA invites first- to sixth-grade children to attend the "Outer Space Party" scheduled for Friday, Jan. 31, from 7 to 9 p.m. at the Y Activity Center. Kids will have fun with their friends, playing games such as "UFO Challenge," "Moon Walk" and "Black Hole." Dust off your astronaut suit and experience outer space. Pizza, snacks and drinks will be served. Cost is $10 for Y members and $13 for nonmembers. Register by Jan. 27, before fee increases.
[Text from file received from Lincoln Area YMCA]