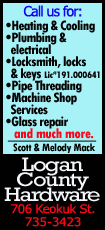 At any rate, after coughing up a nice lead that the Illini held for most of the first half, they let Penn State right back in it, and Illinois was up by only two, 28-26, at the break.
I wasn't happy about it. I know I should have been, you know, celebrating that awesome Flyin' Illini team, yet another appearance of the Chief and a visit from one of my favorite 4-year-olds, Clair. I should have been dancing in the aisles (but I didn't want to get whistled by the refs for charging the Chief).

Anyway, it must have been a very inspiring halftime pep talk by Illinois coach Groce because the Illini came flying out of the tunnel to start the second half. Illinois hit a couple of big 3s, built a nice cushion and then pretty much led going away. That's the way you like to see a second half played by the good guys. Let's go to our stars of the game:

(But first a disclaimer: Many times it is easier to slot our guys into a 1-2-3 order. However, on Saturday our scoring was balanced, our team defense was stellar, especially in the second half, and our play in special situations was very good. So, today I will list them 1-2-3, but this was really just a good overall team win.)

Star 1: Tracy Abrams

Abrams scored 12 second-half points, pulled down six rebounds, had five assists and zero turnovers, but what I really liked about his game on Saturday was how tough he was. I liked his leadership. I liked the way he huddled our team up when play got chippy around the time that PSU's D.J. Newbill got tossed.
Star 2: Rayvonte Rice

Rice is just a legitimate good player. Some will say, yes, but he had only 15 points (he also had seven big rebounds as Illinois walloped PSU 44-32 in that area). True, but he was drawing attention from the entire PSU team, freeing up his teammates to penetrate, cut and score. So far, he seems like he is always ready to play, and it is so nice to have a player or players like that this season.

Star 3: Jon Ekey/Nnanna Egwu/Joseph Bertrand

If you wonder about my sanity in not being able to pick between these three, look and compare their stat lines and tell us which you would choose:

Ekey: 11 points, 8 rebounds

Egwu: 7 points, 8 rebounds, 3 blocks and 2 steals

Bertrand: 11 points, 7 rebounds

Honorable mention: Coach Groce

I probably haven't said this enough, but I liked Groce's halftime adjustments. I liked the way the team went right at PSU in the second half, lobbed it toward the basket, and PSU had no answer for that. Coach also tightened up the defense as the game went along, and Penn State had no answer for that either.

I also liked how he had the team run when they had numbers and instructed them to be patient and make PSU play defense for most of the shot clock when we didn't have fast-break opportunities. In addition, I thought his use of the bench was key as well. We got good minutes from some of our freshmen.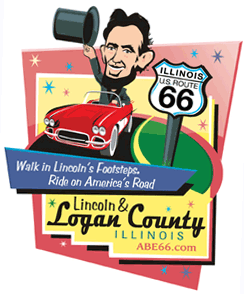 Honorable mention: Malcolm Hill

In fact, let's give a special mention to Malcolm Hill. I thought he was everywhere when he was on the floor. Word on the streets is that he has been producing quite a bit in practice lately. If this team keeps pushing one another in practice AND no one cares who gets the credit, this team has the potential to be a memorable team. And I for one was not expecting that. I am happy to be wrong through each Illinois win!

Honorable mention: The '88-'89 Flyin' Illini

Just seeing them introduced on the court at halftime made me smile. I did some grad work on campus during that time, hooped it up with some of those guys and got to be good friends with manager Gary Bruner. I felt that they electrified the crowd (the crowd was a little flat in the first half), and the team fed off that, especially early in the second stanza. Of course it is always great to have the Chief on hand.

One of the highlights for me was the first appearance in several years of former Illini great Andy Kaufmann (who will ever forget his last-second winning shot over Iowa?). I had heard rumors that he didn't leave on the best of terms and that maybe there were some issues. Whatever the case, I can tell you as an almost lifelong fan that there were times when Kaufmann played that he carried the Illini on his shoulders, despite the verbal attacks that maybe he was shooting too much.
Since we didn't have that many scorers after that stellar group left, I didn't understand the criticism. In fact, when I saw Lou and the other coaches, I suggested that they keep giving the ball to Andy. Once again they weren't looking for additional opinions on the subject.
At any rate, I never felt that Kaufmann got the credit he deserved. From my perspective, he was a great Illini, and I will always remember him fondly ... if for nothing else, beating Iowa!!!

As you can see, it was a great day at the Assembly Hall. Now all the Illini have to do is draw up a winning game plan to take down those pesky Badgers of Wisconsin. A 3-0 Big Ten start would really get my new year off to a great start! Stay warm and have a great week, everybody!
[By JEFF MAYFIELD]
Respond to the writer at jeffqmay@gmail.com.