(Copy of questionnaire responses)

How Many Employees: 15

Website/Facebook Page Links:

The difference at CEFCU® is all about ownership.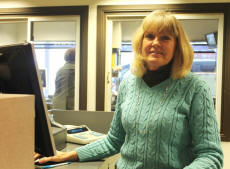 CEFCU is a Credit Union, a not-for-profit financial cooperative owned by everyone who borrows and saves at CEFCU. Unlike most banks, there are no outside investors or stockholders at CEFCU, which removes any potential conflict of doing what's best for the owner or doing what's best for the member. As a result, CEFCU staff is able to focus on providing quality financial products and service to help every member/owner enjoy a better value and improve their financial well-being.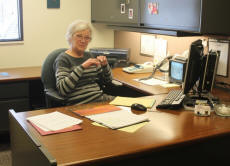 CEFCU was founded in 1937 to serve employees of Caterpillar Tractor Co. Since then, it has grown to become a community based Credit Union serving the employees of more than 550 companies. In addition, membership is open to anyone who lives or works in a 14-county area in Central Illinois, including Logan County. The support of members — including those who live or work in the Lincoln and Springfield area — has enabled the Credit Union to become one of the largest, locally-owned financial institutions in Central Illinois and one of the largest Credit Unions in the United States.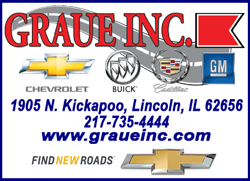 "I really love the hometown feeling of Lincoln and appreciate how the community continues to support CEFCU," says Tammy Thomas, a CEFCU employee for more than 20 years and Manager of the Lincoln Member Center. The office is at 341 Fifth Street and open Monday −Thursday 8:30a.m.−5 p.m., Friday 8:30a.m.− 6p.m., and Saturday 8:30a.m.−12p.m. It's one of 20 CEFCU locations throughout Central Illinois.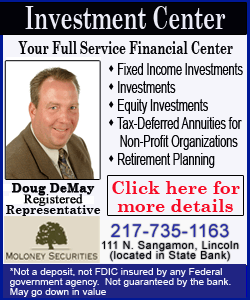 As a full-service financial institution, CEFCU provides members with a complete range of financial products, including Checking and Savings accounts, Home Loans, Vehicle Loans, Certificates and Insured Money-Market Accounts, Credit Cards with local service, and more. Members also enjoy convenient 24/7 account access, including free online banking, and free ATM access through CEFCU Money Center 24 ATMs and nearly 30,000 surcharge-free CO-OP Network ATMs nationwide.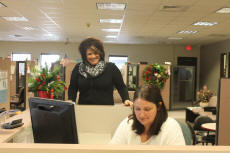 The Credit Union continues to add new product enhancements and services in response to the growing and changing financial needs of members. For example, for a limited time, CEFCU is offering a Home Loan program that helps pay select closing costs for qualified first-time home buyers. Members can also benefit from Investment Services, Business Services, as well as Insurance and Trust Services made available through CEFCU Financial Services, Inc., a wholly-owned subsidiary of CEFCU.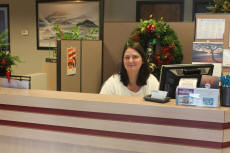 Best of all, says Thomas, is members can feel confident that with every option and service, efforts are always focused entirely on you and your financial needs. "The ultimate goal for everyone at CEFCU is to provide you, as an owner, with better service and value."
Stop in today and see why CEFCU is not a bank. Better.
Contact person: Tammy Thomas, 309-633-7560 or (800) 633-7077, Ext. 37560
[Text copied from file received from the Lincoln/Logan County Chamber of Commerce]