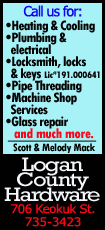 Samsung is bracing itself for its weakest smartphone profit growth this year since it started making the devices in 2007, as arch rival Apple Inc challenges its domination in China's $80 billion market.

Samsung's mobile devices business, which earns two thirds of the company's profit, will come under pressure when Apple makes its phones available from January 17 via China Mobile Ltd, through which Samsung has been selling smartphones for around seven years.

Apple is also widely expected to sell smartphones with larger screens come autumn when it traditionally announces products, neutralizing a selling point that Samsung has enjoyed since introducing its Galaxy Note in late 2011.

"Even taking into account one-off costs, the profit is lower than expected. Samsung has not provided details, but smartphone profit may have fared worse than expected, given increased marketing expenses," said Lee Seung-woo, an analyst at IBK Investment & Securities.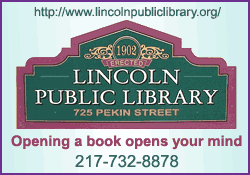 The guidance, released on Tuesday ahead of full quarterly results scheduled for January 24, was lower than a 9.75 trillion won Thomson Reuters' Starmine SmartEstimate of 23 analysts, which gives greater weighting to the more accurate analysts.

At 8.3 trillion won, it was even below the most bearish forecast of 8.8 trillion won, and was the lowest since the 8.06 trillion won of the third quarter of 2012.

The reading would be 18 percent less than the record 10.2 trillion won of July-September as Apple enjoyed buoyant sales in the United States and Japan during the year-end holiday season.
Fourth-quarter earnings were also likely pulled down by a special bonus related to the 20th anniversary of the "New Management" strategy of Chairman Lee Kun-hee, which analyst estimates put at 300 billion to 700 billion won.

"Samsung's special incentive payments to employees including domestic and overseas units appear to have been much larger than the market expected; marketing costs of its mobile business might have also been larger," said Kim Young-chan, tech analyst at Shinhan Investment Corp.

The South Korean firm estimated its fourth-quarter sales at 59 trillion won, versus a market forecast of 61 trillion won.

Samsung shares have been pummeled in recent weeks by 22 analysts downgrading fourth-quarter earnings estimates over the past 30 days.

The shares, worth $190 billion, fell 10 percent over the past fortnight to a 4-month low last week, wiping off market value to the tune of $19 billion — equal to the total value of shares of Sony Corp.

The won's rise to a five-year high against the U.S. dollar has also been prompting investors to sell, as a strong won reduces the value of Samsung's repatriated earnings.

(Reporting by Miyoung Kim; additional reporting by Hyunjoo Jin and Joyce Lee; editing by Christopher Cushing)
[© 2014 Thomson Reuters. All rights reserved.]
Copyright 2014 Reuters. All rights reserved. This material may not be published, broadcast, rewritten or redistributed.