Shana's physician is Kristen Green, M.D., a specialist in obstetrics and gynecology with Springfield Clinic in Lincoln. Aeris is being welcomed home by three sisters and one brother. The family lives in Lincoln.

Aeris was the recipient of several gifts as the first baby of the new year. The ALMH Auxiliary presented Aeris and her family with a basket of baby care items. She received a quilt made by Friendship Manor residents and a crocheted hat from ALMH volunteer Ruby Glickerman. ALMH also presented Aeris and her family with diapers and a gift card for baby necessities.

In 2013, there were 209 babies born at ALMH, 105 males and 104 females.

ALMH's Family Maternity Suites is a state-of-the-art obstetrical center that features spacious private labor-delivery-recovery-postpartum rooms with private restrooms and showers. Each mom and baby receives individualized care. To learn more about the Family Maternity Suites or the other health care services offered at ALMH, visit www.almh.org.

ALMH, at 200 Stahlhut Drive in Lincoln, is a 25-bed critical access hospital affiliated with Memorial Health System.
---
5K for Kaylee rescheduled for March 8
The 5K benefit run for Kaylee Helton that was scheduled to take place in December had to be canceled due to severe weather. That run has now been rescheduled for Saturday, March 8, at 2 p.m. at Kickapoo Creek Park.
The benefit run will offer three options. Runners or walkers may choose to take one lap, which is about 1.55 miles, or two laps, which would be about 3.1 miles.
There will also be a virtual runner option. Signing up as a virtual runner means the person will pay the registration fee and receive a shirt but does not have to walk or run the course.
Currently the online registration for this event has been closed, but participants may register the day of the race. Shirts commemorating the event will be offered until supplies run out.
No electronic timing system will be used for this event. The race will be timed by stopwatch, with volunteers calling out times as runners cross the finish line.
Refreshments will be available after the race.
All proceeds from the race will go to benefit Kaylee Helton and her family. Kaylee is a 14-year-old student at Lincoln Community High School and a graduate of New Holland-Middletown. Last fall Kaylee was hospitalized in critical condition in St. Louis with a massive pulmonary embolism that caused heart, lung and kidney failure.
---
Red Cross invites eligible donors to give blood during National Blood Donor Month
PEORIA — January is National Blood Donor Month, and the American Red Cross invites those who are eligible to join the millions of blood donors across the country in helping ensure a stable blood supply for patients in need.
People have many different reasons for donating blood. Jill Long's is her late husband, Bill, who died from esophageal cancer. After his Stage 4 diagnosis, he was able to survive for three more years, thanks in part to the blood transfusions he received. Long said she believes "the gift of time" is what blood donors really give.
"It took me only a few minutes to donate my blood, while he spent all day receiving someone else's — just so that he could keep fighting to stay alive," she said.
They were both grateful for that opportunity to fight, Long said. Now, as a blood donor, she said she feels like she can help other families in similar situations "battle to stay together as long as possible."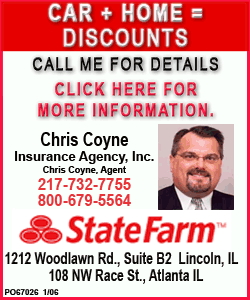 January can be a difficult month to collect donations, due to inclement weather and seasonal illnesses. The Red Cross encourages eligible donors to make an appointment to give during National Blood Donor Month by visiting www.redcrossblood.org or calling 1-800-RED CROSS (1-800-733-2767).
Upcoming Red Cross blood donation opportunity in Logan County:
Jan. 15, from noon to 5 p.m., at the Lincoln Park District sports complex, 1400 Primm Road in Lincoln
How to donate blood
Simply call 1-800-RED CROSS (1-800-733-2767) or visit www.redcrossblood.org to make an appointment to donate blood or for more information. All blood types are needed to ensure a reliable supply for patients. A blood donor card or driver's license or two other forms of identification are required at check-in. Individuals who are 17 years of age (16 with parental consent in some states), weigh at least 110 pounds and are in generally good health may be eligible to donate blood. High school students and other donors 18 years of age and younger also have to meet certain height and weight requirements.
Need for blood is constant
Every two seconds, someone in the U.S. needs blood.
Thirty-eight percent of the U.S. population is eligible to donate blood, but only 8 percent of those actually donate.
One donation can help save the lives of multiple people.
The top reason donors say they give blood is because they "want to help others."
The Red Cross supplies about 40 percent of the nation's blood.
---
Democrats to host special guest at January meeting
The Logan County Democrats will resume their monthly schedule of meetings for 2014 on Saturday, Jan. 11, at 10 a.m. at the Lincoln Public Library. Special guest will be Bill Houlihan, Sen. Dick Durbin's downstate chief of staff and candidate for the 18th Congressional District State Central Committee.
All Logan County Democrats are welcome and encouraged to attend this special meeting. The meetings are not closed to the public.
For more information, call Rebecca Drake, Logan County Democrat chair, at 217-796-3519.
---