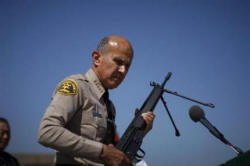 Embattled Los Angeles County sheriff to retire
Send a link to a friend
[January 07, 2014] By Dana Feldman
LOS ANGELES (Reuters) — Embattled Los Angeles County Sheriff Lee Baca, whose department is plagued by allegations of civil rights violations and corruption, is set to announce his retirement rather than seek re-election, a California newspaper reported on Monday.
A spokesman for the Los Angeles County Sheriff would neither confirm nor deny media reports that Baca, 71, was to retire or resign.

Baca's announcement would come about one month after federal prosecutors accused 18 current or former sheriff's deputies of beating or wrongly detaining inmates and visitors at two downtown Los Angeles lockups and trying to cover up the abuse.

Arrests stemming from the probe of inmate abuse came more than a year after a commission blamed Baca for failing to halt what it determined to be a persistent pattern of excessive force against inmates by his deputies, dating back years.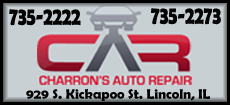 Baca, whose 10,000-member department oversees the United States' largest county jail system and its roughly 18,000 inmates, embraced a series of reforms recommended by the panel but declined to resign from his post, as some critics had urged.

The timing and rationale of Baca's decision was unclear, the Los Angeles Times reported, citing multiple anonymous sources. Baca, who was elected in 1998 and won a fourth term in 2010, faces mounting criticism as June balloting approaches.

Local ABC affiliate KABC-TV said Baca "intends to announce his resignation Tuesday morning."
A separate report released by the American Civil Liberties Union in 2011 cited the sheriff's department for a number of abuses, including a finding that some deputies had formed gangs that encouraged assaults against inmates.

The department faced criticism along those lines in February after revelations that deputies had formed a secretive clique that celebrated overly aggressive policing.

(Reporting by Dana Feldman in Los Angeles; writing by Eric M. Johnson)
[© 2014 Thomson Reuters. All rights reserved.]
Copyright 2014 Reuters. All rights reserved. This material may not be published, broadcast, rewritten or redistributed.