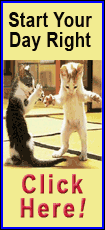 Cheney, a lawyer who worked in the U.S. State Department under President George W. Bush, had been seeking to beat out incumbent Senator Michael Enzi in the August primary. Her entry in the race in July had been greeted with concern by some Republicans that it could be considered divisive for the party.

"Serious health issues have recently arisen in our family, and under the circumstances, I have decided to discontinue my campaign," Cheney, 47, said in a statement posted on her Facebook page.

"My children and their futures were the motivation for our campaign, and their health and well-being will always be my overriding priority," she said.

Cheney, who has five children with her husband, Phil Perry, former general counsel for the Department of Homeland Security, did not elaborate on the health problems that she said were prompting her to drop out of the race.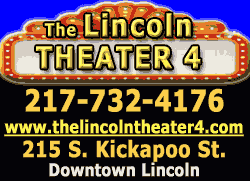 "As a mother and a patriot, I know that the work of defending freedom and protecting liberty must continue for each generation," she said in the statement. "Though this campaign stops today, my commitment to keep fighting with you and your families for the fundamental values that have made this nation and Wyoming great will never stop."

Enzi, who was first elected to the Senate in 1996 and had twice been re-elected by comfortable margins, released a statement saying he had "tremendous respect for Liz's decision."

"She and her entire family are in our thoughts and prayers," Enzi said.

BUMPY RIDE

Cheney has had a bumpy ride since she launched herself into the race last July with a 6-minute web video in which she laid out a conservative agenda and sharply criticized President Barack Obama.

Her entry into the race came as Republicans seek to regain a majority in the Senate in 2014, and some worried that a bitterly contested primary could hurt the party's chances.
Alan Simpson, a former Republican senator from Wyoming, told the New York Times in an interview before Cheney announced her candidacy that such a race could bring about "the destruction of the Republican Party of Wyoming," opening the door for Democrats in the state.
Because she spent much of her youth and adult life in Virginia, Cheney's credentials in Wyoming were also challenged, despite her family's deep roots in the state. Her father, the former vice president, served six terms in the House of Representatives from Wyoming.

Last summer, Liz Cheney committed a minor political gaffe in a state where hunting and fishing are taken seriously when she mistakenly bought the wrong fishing license after living in Wyoming for just a few months.

State law requires a year of residency before applying for such a license, which is less expensive than licenses for visitors or newcomers.

Cheney's candidacy was further complicated by a family spat after she asserted her opposition to same-sex marriage. Her younger sister, Mary Cheney, a lesbian who married longtime partner Heather Poe in 2012, publicly chastised her for taking a stance that is "dead wrong."

In November, the former vice president entered the fray, saying in a joint statement with his wife, Lynne, that Liz Cheney "has always believed in the traditional definition of marriage" and has also "always treated her sister and her sister's family with love and respect."

Dick Cheney has long said he supports extending marriage rights to same-sex couples.

(Reporting by Doina Chiacu, Edith Honan and Dan Whitcomb; editing by Lisa Von Ahn, James Dalgleish and Cynthia Osterman)
[© 2014 Thomson Reuters. All rights reserved.]
Copyright 2014 Reuters. All rights reserved. This material may not be published, broadcast, rewritten or redistributed.