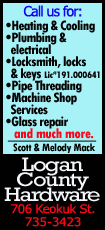 The New York Democrat joined a growing number of politicians concerned about the safety of transporting large volumes of oil by rail across the country, calling for a phase-out or retrofit of old tankers that do not meet current safety standards and are prone to puncture.

"There are serious safety concerns about the rail cars that carry this oil and the risk they pose to the lives of New Yorkers, to our infrastructure, and our environment," Schumer told reporters on Monday.

Last week a BNSF train carrying crude oil in the booming oil state of North Dakota derailed and exploded after hitting another derailed train carrying grain. The tank cars involved in that accident were the older type of DOT-111 cars that do not meet new standards introduced in 2011, investigators said.

While no one was injured, it was the fourth major accident in the past year involving a train carrying crude oil. The most devastating occurred in Quebec in July last year, when a train derailed and exploded in the town of Lac Megantic, killing 47.
A boom in U.S. oil production has drastically increased the number of oil trains moving across the country as pipelines fail to keep up with growing supply. In the United States, 1,400 trains carry crude each day today, up from 31 in 2009, according to a figure Schumer cited from the National Transportation Safety Board.

Hundreds of these trains make their way down the Hudson Valley north of New York City each day, heading for oil refineries in New Jersey, according to Schumer.
"If they derail at a point near the Hudson River, we're talking about massive amounts of oil being dumped into the Hudson and the Port of New York," he said.
Schumer, who raised the issue of tank car standards after the Lac Megantic disaster, is now calling on the U.S. Department of Transportation to finish a rulemaking process that will impose requirements on freight rail carriers to phase out or retrofit the cars to help avoid explosions and spills.

New rules are expected to be drafted this year, though the industry is divided about how much a major overhaul would cost and how long it would take. Tank car owners say retrofits could cost tens of thousands of dollars per tank car.

Schumer is the latest in a growing rank of politicians on both the federal and state levels calling for improvements.

North Dakota Republican Senator John Hoeven met with the president of BNSF Railway on Saturday to discuss railroad safety after the derailment. Robert Harms, chairman of North Dakota's Republican party and an energy industry consultant, called for a slowdown in North Dakota's oil boom following the accident.

(Editing by Edward McAllister, Lisa Von Ahn and Matthew Lewis)
[© 2014 Thomson Reuters. All rights reserved.]
Copyright 2014 Reuters. All rights reserved. This material may not be published, broadcast, rewritten or redistributed.