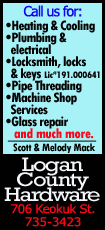 A Senate Democratic aide said Republicans in the House of Representatives were insisting on including policy language aimed at restricting abortions, as well as prohibiting the Environmental Protection Agency from regulating carbon emissions.

A spokeswoman for Republican House Appropriations Committee Chairman Hal Rogers declined to comment on specific issues in the negotiations, which have been underway for nearly three weeks.

It was unclear whether any of the remaining policy differences would cause a breakdown in talks to carve up the $1.012 trillion in spending on government agencies and discretionary programs for fiscal 2014.

At this point, Democratic and Republican aides said appropriators have not discussed any plans for an alternative stop-gap funding measure known as a "continuing resolution" — even one as short as a few days to avoid a repetition of the 16-day government agency shutdown in October.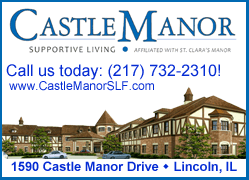 "They're not even talking about that. It indicates that their full energies are being put into meeting the deadline, not a fallback plan," a House Democratic aide said.

The two-year budget deal, signed into law on December 26 by President Barack Obama, provides modest relief from automatic "sequester" spending cuts this year, allowing the appropriations committees to carve up an additional $45 billion for government agencies and programs ranging from national parks to the military.

The increased near-term spending, $63 billion over two years, is more than offset by $85 billion in longer-term savings from cuts to military and federal worker pensions, increased airport security fees for passengers and other savings.

Other sources of friction in the negotiations have included Republican opposition to funding increases for "Obamacare" health insurance reforms and funding for controversial high speed rail projects in California.

Appropriations committee staff worked through the Christmas and New Year holidays to prepare a bill that could pass both the House and Senate before funding runs out again on January 15 and made "a lot of progress," said Vincent Morris, a spokesman for Senate Appropriations Committee chairwoman Barbara Mikulski, a Democrat.
"We definitely hope to arrive at an agreement this week," Morris added.

Senate Majority Leader Harry Reid said on Sunday he was "afraid" that House Republicans would derail the spending bill.

"Two thirds of the people in the House of Representatives are Republicans who voted to close the government, keep it closed more than 16 days and default on our debt," Reid told CBS' Face the Nation program.

"I mean, I want this to pass. I hope it does. It should, that we have an omnibus appropriations bill. But I don't know."

The budget deal, however, passed on a strong bipartisan vote of 332-94 in the House.

The spending bill will be followed in a few months by another, more consequential fiscal deadline, when Congress needs to approve another increase in the federal debt limit, likely by March or April. Failure to do so could eventually mean a damaging default on U.S. debt payments, throwing global financial markets into turmoil.

Heritage Action, an influential conservative group that opposed the December budget deal, urged Republican lawmakers on Monday to stand firm on conservative policy provisions in the spending bill.

"While the budget number represents a spending limit, meaning Congress can (and should) spend well below that number in upcoming appropriations, there are policy provisions the House should be demanding in negotiations right now as part of any omnibus package of appropriations bills regardless of the ultimate top-line number," the group said in a blog posting on its website.

(Reporting by David Lawder; editing by Andre Grenon)
[© 2014 Thomson Reuters. All rights reserved.]
Copyright 2014 Reuters. All rights reserved. This material may not be published, broadcast, rewritten or redistributed.