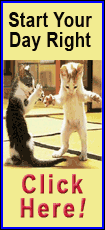 "I just came in here and saw it," Tavares said. "Boys are playing some jokes."

Tavares' play was certainly worthy of his teammates' impromptu handiwork Monday night. The New York Islanders center and captain collected his fifth career hat trick and tied a career high with five points as the Islanders stormed back from an early two-goal deficit to rout the Dallas Stars 7-3 at Nassau Coliseum.

"A lot of people dream of those nights," Islanders coach Jack Capuano said. "Anytime '91' has a night like that, it's nice to win the hockey game."

Tavares scored the game-tying goal in the second — a period in which the Islanders scored a season-high four goals — before adding the final two goals in New York's three-goal third period. The hat trick was Tavares' first since Feb. 16, 2013.

He also assisted on a second-period goal by center Ryan Strome — the first goal of Strome's career — as well as a third-period goal by defenseman Brian Strait to collect his first five-point game since March 16, 2010.

The outburst was cathartic for Tavares, who entered Monday with four goals on 34 shots in his past nine games.

"Lot of guys did great things for me to get some opportunities," Tavares said. "I'm just happy I was able to capitalize on them, especially as many (opportunities) as I've had lately."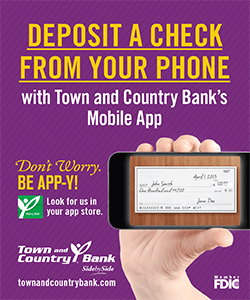 The Islanders hope they are in the midst of creating an unlikely playoff opportunity. Thanks to a 5-14-3 funk from Nov. 5 through Dec. 17, New York (15-22-7) has the fourth-fewest points in the league, 37.

However, the Islanders won four of their past five — and they came back from multi-goal deficits in three of those victories — to move within nine points of the Washington Capitals and Philadelphia Flyers, who are tied for second place in the Metropolitan Division.

"We've got to keep building, and we've got to string together a few wins now," said Islanders center Brock Nelson, who gave New York the lead for good with a goal in the final minute of the second period. "We dug ourselves a hole, so whenever we have a good win like this, we've got to stay focused and not relax. Stay on the gas pedal."

The Islanders, who embarked after the game on a season-long six-game road trip, likely will have to begin mounting a playoff run without starting goaltender Evgeni Nabokov, who suffered a lower-body injury in the first period and was placed on injured reserve after the game. Nabokov missed 12 games earlier this season, a stretch in which the Islanders went 1-9-2.

Backup goaltender Kevin Poulin allowed a goal on the first shot he faced but stopped 13 of the final 14 shots as he won in relief of Nabokov for the second time this season. He was also the winning goaltender in the Islanders' 5-4 shootout victory over the Detroit Red Wings on Nov. 16.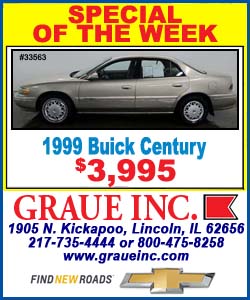 Dallas left wingers Jamie Benn and Erik Cole scored in the first period before Strome, Tavares and center Peter Regin scored in the first 10 minutes of the second period as the Islanders climbed back from a 2-0 deficit.

The Stars tied it on a power-play goal by right winger Valeri Nichushkin with 4:32 left in the second, but Nelson put the Islanders ahead when he maneuvered the puck through Stars defensemen Alex Goligoski and Brenden Dillon and fired it past goaltender Kari Lehtonen with 28 seconds remaining.

The four-goal period was the first for the Islanders since Jan. 24, 2013. Multi-goal comebacks are becoming far more routine: The Islanders came back from a 3-0 deficit in a 5-4 win over the Minnesota Wild on Dec. 29 and were down 3-1 before beating Boston 5-3 on Dec. 31.

"Probably giving up more goals than we'd like," Tavares said with a laugh. "But I think we're just doing a good job of sticking with it. Obviously, early in the year, five, six weeks ago (in) a lot of those games (they) got a little bit more down on ourselves and got a little frustrated. Now it just seems like we stay with it a little better and have the right mindset, the right focus. We know we're doing some good things."

Lehtonen made 36 saves for the Stars (20-15-7), who lost their third game in a row and their four in five (1-3-1). Dallas remains two points behind Minnesota and the Phoenix Coyotes in the race for the Western Conference's final wild-card spot.

"Their legs were better," Stars coach Lindy Ruff said of the Islanders. "Their energy level was better. Their puck management was better. That might have been our worst game of the year."

NOTES: The Islanders replaced G Evgeni Nabokov on the active roster by recalling G Anders Nilsson from AHL Bridgeport. ... Among the Islanders' scratches was RW Kyle Okposo, whose wife gave birth to the couple's first child on Monday afternoon. LW Eric Boulton and D Matt Carkner also were healthy scratches for New York. ... Islanders C Josh Bailey returned to the lineup after missing four games with an upper-body injury. ... The Islanders' upcoming road trip is their longest since a seven-game trip from Nov 11-23, 2009. ... The Stars scratched D Cameron Gaunce, C Dustin Jeffrey and D Aaron Rome. Gaunce and Jeffrey were healthy scratches, while Rome was out due to an upper-body injury suffered Saturday against the Detroit Red Wings. ... Prior to the game, Dallas activated D Trevor Daley (ankle) and D Sergei Gonchar (concussion) off injured reserve. Gonchar missed six games, while Daley was sidelined for 14 games. ... The visit to Long Island was the first for the Stars since Dec. 15, 2011, and only their fifth since play resumed following the 2004-05 lockout.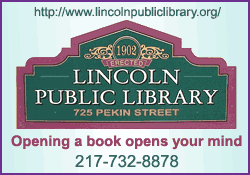 [© 2014 Thomson Reuters. All rights reserved.]
Copyright 2014 Reuters. All rights reserved. This material may not be published, broadcast, rewritten or redistributed.