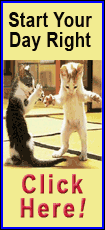 The Clippers tightened up on defense Monday night, allowing the Orlando Magic to hit just one of their first 12 shots and routing the visitors 101-81 at Staples Center.

The Magic shot just 35.7 percent in the game and had eight of their shots blocked by Los Angeles center DeAndre Jordan.

"They got beat pretty bad the game before, so they came out with an extreme sense of urgency," Magic coach Jacque Vaughn said of the Clippers' 20-3 runaway to start the game. "They came down the court pretty fast and had great ball movement.

"I don't know if it stunned us, but overall, their pace was great and we were playing from behind all night."

On Saturday, the Clippers played their first game without Paul (out six weeks with a shoulder injury), and they were on the other end of a rout in San Antonio. The Spurs jumped out to a 70-35 halftime lead and won 116-92. It was the second consecutive game in which the Clippers allowed 70 first-half points and the team's fourth consecutive sub-par defensive game, by coach Doc Rivers' estimation.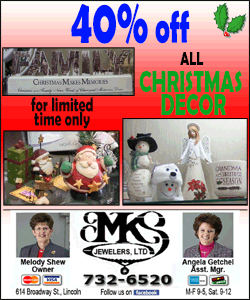 Los Angeles reversed that trend immediately Monday.

"The last two games we came out and tried to score early instead of trying to get stops," said Jordan, who added 14 points and 17 rebounds. "I think when we focus on getting stops, we can get out and run and get some easy shots.

"We stayed on it defensively tonight."

Rivers said, "DJ (Jordan) looked like that guy from Boston again (a reference to Hall of Famer Bill Russell). I keep saying that if there is a better defensive player in the league, I don't know where he is at. He was phenomenal tonight."

The Magic hit just one shot in the first seven minutes of the game (a 3-pointer by point guard Jameer Nelson in the first minute of play) and 12 of 41 (29.3 percent) on their way to trailing 60-34 at halftime. Their only stretches with offensive life were keyed by rookie guard Victor Oladipo.

Oladipo scored seven points during a 12-0 Magic run midway through the second quarter and sparked another 16-0 run in the second half on his way to a 22-point night. But even with those bursts, the Magic never got closer than 14 points after the Clippers' initial surge.

"You couldn't ask for a better game from guys," said Clippers forward Blake Griffin, whose game was blunted by foul trouble, limiting him to 16 points. "Guys were hitting shots. Guys were defending. Guys were getting steals. We had guys running off the 3-point line.

"It's good to have a game like that after we had such a poor first half in San Antonio."
Making his second start at point guard in place of Paul, Darren Collison was flawless in orchestrating the first-half runaway. Collison hit his first eight shots and had 19 of his team-high 21 points by halftime. The veteran backup had four assists in the first half as well, but he wasn't alone. Excellent ball movement against the overmatched Magic led to assists on 16 of the Clippers' first 17 field goals and 20 of their 22 in the first half.

"We worked on it yesterday pretty hard, just moving the ball," Rivers said of the passing that led to 30 assists in the game, topped by Jamal Crawford's eight. "I thought the biggest difference in DC (Collison) tonight was he had a couple shot opportunities where he gave it up to a teammate.

"When a point guard does that, it really makes your team whole. I thought he was phenomenal in that."

The Magic got center Nikola Vucevic back in their starting lineup Monday after the 7-footer missed two games with an ankle injury. However, Vucevic hit just one of his seven shots and left the game after taking a hard fall in the third quarter. After the game, Vaughn said Vucevic was diagnosed with a concussion and would be out indefinitely.

"He'll go through the concussion protocol, and we'll leave it in the doctor's hands," Vaughn said.

Vucevic bit on a pump fake by Griffin and went up to block the shot. He came down on Griffin's back, tumbling awkwardly and landing hard on the court. Vucevic finished with two points and eight rebounds in 19 minutes.

The Magic were led in scoring by Oladipo and forward Maurice Harkless, who had 22 points each.
NOTES: Clippers G Chris Paul underwent an MRI on his injured right shoulder Sunday. It revealed a Grade 3 — the most severe category — AC joint separation. He is expected to miss up to six weeks but will not need surgery. "I'm cool," Paul said Monday. "It's one of those situations where it could have been worse. I woke up yesterday and I was done feeling sorry for myself." ... Clippers coach Doc Rivers confirmed that the team is considering signing former Magic F Hedo Turkoglu, a 34-year-old veteran who was waived by the Magic on Friday. "I just like him as a player," Rivers said. "He's out there so we should take a look. He can shoot. He can play the 3 or 4. It's a position we can use in some ways. Yeah, we're looking." ... The Clippers signed G Darius Morris before the game, and he scored one point in eight minutes.
[© 2014 Thomson Reuters. All rights reserved.]
Copyright 2014 Reuters. All rights reserved. This material may not be published, broadcast, rewritten or redistributed.