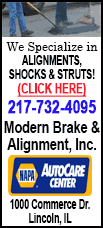 The Nets have embraced the in-with-the-new and out-with-the-old mentality in a big way, beating the Atlanta Hawks 91-86 Monday night at Barclays Center, to match their season high with three consecutive victories.

"We're undefeated this year," guard Alan Anderson said. "We just keep that rolling, man. We know we have a couple of tough games ahead of us, but we're taking it one game at a time, one practice at a time and keep building."

Guard Joe Johnson broke out of a personal slump to score a game-high 23 points, forward Mirza Teletovic had 16 points off the bench, Anderson had 14 points and guard Shaun Livingston added 12 points and five rebounds to pace the Nets, who also won three straight games from Dec. 7-12.

Anderson stepped in for the injured Deron Williams (sprained left ankle) and helped spark Brooklyn's third-quarter comeback, scoring nine of his 14 in the quarter.
Teletovic made sure the Nets' third-quarter woes didn't continue by scoring nine points on 3-of-4 from 3-point range in just four minutes as Brooklyn (13-21) took a 72-67 lead into the fourth quarter.

Guard Jeff Teague and forward Paul Millsap each had 16 points and five assists and forwards DeMarre Carroll and Elton Brand scored 10 points apiece for Atlanta, which took a 78-77 lead with 6:35 left in the fourth, its first lead since early in the third quarter.

However, Johnson heated up and the Nets went on a 7-0 run to extend their lead.

When the Hawks pulled within two points in the final minute, Johnson kicked the ball out to Teletovic, who buried a 3-pointer with 44.6 seconds remaining to extend the Nets lead to 89-84.

"That's what he does," Nets coach Jason Kidd said of Teletovic. "We've always counted on him to be able to knock down 3s and tonight he did that for us."

The Nets also stepped it up defensively, holding Atlanta to 34 points in the second half, matching the fewest points they have allowed in any half this season.

"We're seeing how much our defense is generating our offense, easy baskets, getting in the open court, the ball movement," Anderson said. "And we're talking a lot more on defense. Once we do that, it's a lot more fun when you see us getting easy baskets, layups and stuff like that."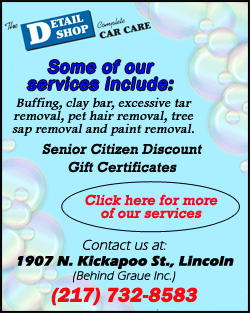 Brooklyn went ice cold in the final three and a half minutes of the second quarter and Atlanta (18-17) ended the first half on an 11-0 run capped by a 3-pointer from the top of the key by forward Gustavo Ayon to take a 52-46 lead into the locker room.

After going 1-for-12 from 3-point range in the first half, Brooklyn attacked the basket early in the third quarter to spark a 14-0 run and take a 60-52 lead, matching its largest of the game.

"I think the game really changed coming out of the third quarter," Atlanta coach Mike Budenhozer said. "They went on a big run, we went from up six to down six. I think in a lot of ways that's where the game was won."

The Nets' winning streak will be put to a big test in the final two games of the four-game homestand with Golden State (23-13), which has a league-high nine-game winning streak, and defending champion Miami (26-8) coming to Brooklyn.

Meanwhile, its back to Atlanta and back to the basics for the Hawks, who look to snap a season-high three-game losing streak against Indiana Wednesday.

"We have to toughen up," Millsap said. "They were able to get a lot of offensive rebounds on us while we missed a few assignments. A lot of it's discipline and we just have to get back to being disciplined."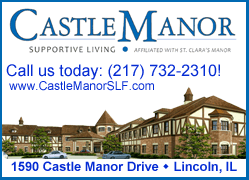 NOTES: Nets G Deron Williams missed Monday's game with a sprained left ankle, Brooklyn coach Jason Kidd announced before the game. It is the third time Williams, who is averaging 13.6 points and 6.9 assists per game, has been sidelined with an ankle injury. Kidd said Williams' ankle swelled up Sunday night and he had an MRI in the morning. G Alan Anderson started in place of Williams. "This is another chance for someone to step up and Alan has that opportunity," Kidd said. ... The Nets' four-game homestand continues Wednesday against Golden State. ... With a 3-pointer in the first quarter, G Kyle Korver extended his streak to 104 consecutive games with at least one made 3-point field goal, the longest in NBA history. ... Out for Atlanta were C Al Horford (right pectoral muscle surgery) and G John Jenkins (low back pain). ... The Hawks return home to take on Indiana Wednesday.
[© 2014 Thomson Reuters. All rights reserved.]
Copyright 2014 Reuters. All rights reserved. This material may not be published, broadcast, rewritten or redistributed.