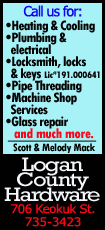 Now the Timberwolves (17-17) want something more.

"We need to get over that hump," forward Kevin Love said after a 26-point performance. "It's something we need to get past."

Minnesota has not been above the break-even mark since Nov. 23, when the T-wolves beat Houston to move to 8-7. Monday marked the eighth time they have been right at .500 since then. On each of the previous seven occasions, they have lost their next game.

Center Nikola Pekovic added 16 points and 14 rebounds for the T-wolves, who in snapping Philadelphia's season-high four-game winning streak scored their most points of the season. They also sank a season-high 16 3-pointers on 26 attempts (61.5 percent).

Love, who shot 7-for-12 in all, went 4-for-7 from the arc. Guard Kevin Martin, who finished with 18 points, drilled three 3-pointers, as did guard/forward Corey Brewer and guard J.J. Barea. Brewer and Barea finished with 15 and 13 points, respectively.
Minnesota coach Rick Adelman called it "a really solid win" for his club, which has beaten Philadelphia five straight times.

"I just liked the way we played, and our attitude, too," he said.

Forward Thaddeus Young, just named Eastern Conference Player of the Week, had 20 points to pace Philadelphia (12-22), which was coming off a six-game road trip. But coach Brett Brown was not eager to blame the loss on fatigue.

"I do think that there is a physical side of what you saw tonight," he said, "but the mental side of it upsets me far more. I feel that, I see that, far more than I do a fatigue factor."

The Sixers turned the ball over 23 times, after averaging just 13.5 during their winning streak. Those miscues led to 30 Minnesota points. The Timberwolves also owned a 53-40 rebounding advantage.

"That's not us," Brown said of his team's effort. "That's not who we are. That's not a reflection of the improvement that we have made, and it's no reflection of them as competitors."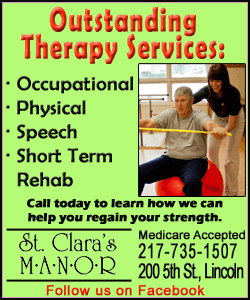 The game was tied nine times in the first 17 minutes, the last time at 46-46 on a basket by Sixers guard Michael Carter-Williams with 7:06 left in the first half. But the Timberwolves ended the second quarter on a 24-8 spree to take a 70-54 lead at the break. Pekovic registered eight of his points in that stretch, and finished the half with 10.

Brewer led Minnesota with 15 in the half, and Young topped the Sixers with 15.

The T-wolves then limited the Sixers to 8-for-23 shooting while outscoring them 35-20 in the third quarter, a period that saw Love score 16 of his points.

NOTES: F Kevin Love has scored 20 points or more in 14 consecutive games, the longest streak by a T-wolves player since Kevin Garnett eclipsed the 20-point mark in 16 straight in 2003. ... Sixers F Thaddeus Young became the second Sixer to be named Eastern Conference Player of the Week this season, after averaging 25 points and nearly eight rebounds in three victories between Dec. 30 and Jan. 5. Coach Brett Brown called Young "a gentleman" and said he boasts an "elite" skill set. "He's a good person," Brown said, "who puts in a lot of time and is now exploring different skills at 25 years old." ... G Michael-Carter Williams had been honored earlier. It is the first time since the '01-02 season two Philadelphia players have been named Player of the Week in the same season. Allen Iverson and Eric Snow did it that year. ... Young also averaged 26.4 points over his previous seven games, a hot streak that came immediately after his name surfaced in trade rumors. "It's always motivation, any time somebody says anything negative or tries to put a block in front of you," he said. "My mindset is to always crush that block or go through it." ... The Timberwolves' game against the San Antonio Spurs, originally scheduled for Dec. 4 in Mexico City, has been rescheduled for Tuesday, April 8 at 7 p.m. CT at Target Center in Minneapolis. ... The Sixers were without G Tony Wroten (flulike symptoms). ... Minnesota C Ronny Turiaf returned after missing the previous 31 games with a fractured right elbow. ... T-wolves F Luc Richard Mbah a Moute sat out his second straight with a strained groin.
[© 2014 Thomson Reuters. All rights reserved.]
Copyright 2014 Reuters. All rights reserved. This material may not be published, broadcast, rewritten or redistributed.