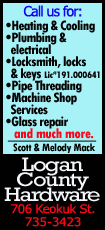 Instead of sulking, he showed his countrymen what they will miss in Sochi, Russia, next month.

Hudler had a goal and an assist, left winger Mike Cammalleri scored a power-play goal late in the third period, and the Flames broke out of an offensive drought to beat the Colorado Avalanche 4-3 Monday night.

Center Joe Colborne had a goal and an assist, center Sean Monahan also scored, and goaltender Karri Ramo stopped 22 shots for Calgary, which had lost four straight.

"It feels very good," Cammalleri said. "It's been a tough little stretch for sure. When things like that happen, it's easy to get negative, but (we were) not doing that and sticking with it."

Hudler could have been negative when the Czech team was announced and his name wasn't included. He was upset, but after a pregame walk and talk with coach Bob Hartley, he came through for Calgary.

With the score tied at 3 and the Flames on the power play, Hudler sent a pass to the front of the net to Cammalleri, who one-timed it past goalie Jean-Sebastien Giguere for the game-winner with 3:30 to play.
"We had a good talk just prior to the game," Hartley said of Hudler. "He knows that people sit in the room, there's debate, you get picked, you don't get picked. Obviously, everyone wants to be in the Olympics to represent their country so you're disappointed, but we saw that he's a pro."

Colorado center Paul Stastny had a goal and two assists, and center Nathan MacKinnon had two goals for the Avalanche, whose three-game winning streak ended.

MacKinnon, who has four goals in his last two games, took a puck to the ankle during Colorado's push to tie it late. He was hurting when he went to the bench, and coach Patrick Roy said MacKinnon was scheduled to have an X-ray done Tuesday to determine the extent of the injury.

Afterward, Giguere, who finished with 15 saves, credited the Flames with having more energy.

"They were hungrier," Giguere said. "They got, some would say, lucky bounces, but they created those bounces by going to the net, by creating traffic, and that's how you score a goal in this game, in this league. I'm not sure we were willing to do that in front of their net."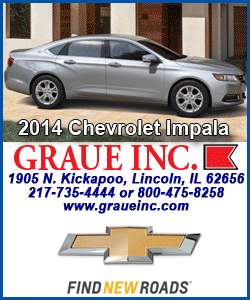 His coach thought the problem wasn't the team but the goaltending.
"The game should have finished 2-1 for us. We should not have given up more than one goal tonight," Roy said. "We may not have had the jump that we should have, but Giggy should have been better.

"He hasn't played well in the past four or five games, and he should stand up and say, 'I'm not playing up to what I should.' He needs to be better, and we need to have him playing better. Period."

The Flames, who scored one goal in their previous four games, got two in a span of 2:28 late in the second period. Colborne collected the first when he redirected a shot from the point by left winger T.J. Galiardi.

Hudler followed it up with his 12th goal of the year to give the Flames a 3-2 lead.

"It was huge. It was nothing special, but we were getting pucks to the net with traffic," Galiardi said. "We've been preaching that for I don't even know how long. It's become a broken record, and tonight it finally worked out."

MacKinnon's first goal of the game tied it at 1-1 at 7:17 of the first. He took a shot from the side of Ramo, and the puck trickled through the goalie's pads and into the net.

His second goal was more highlight-worthy. He took a pass from Stastny from between the circles and beat Ramo with a snap shot at 14:32 of the opening period.

MacKinnon's two goals spoiled a quick start by the Flames. Monahan gave Calgary a 1-0 lead just 68 seconds into the game when his shot was saved by Giguere but went off Colorado left winger Jamie McGinn and into the net.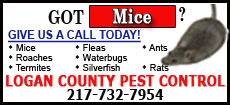 NOTES: Avalanche D Ryan Wilson was sent to the Lake Erie Monsters of the American Hockey League for a two-week conditioning assignment. Wilson missed 22 games this season with a back injury, and he struggled since coming back. He was a healthy scratch for the previous two games. ... The Flames won for the eighth time in their past 11 visits to Colorado. They won seven straight from March 17, 2010-Nov. 12, 2011. ... Avalanche D Nate Guenin was out of the lineup with an ankle injury. Guenin was hit by a puck in Saturday's win over the San Jose Sharks. Tyson Barrie took his place on the blue line. ... Calgary RW David Jones was a scratch. Jones has just one assist in his last 15 games.
[© 2014 Thomson Reuters. All rights reserved.]
Copyright 2014 Reuters. All rights reserved. This material may not be published, broadcast, rewritten or redistributed.