"Having my dad there is a very good feeling," Tomic told reporters after the victory over his Spanish opponent.

"Obviously winning my first title here gives a lot of memories to me. I'm happy the way I played today. Having my dad there for the first time in a while, it's good.

"I know his ban will finish very soon, in a few months, and back to helping me. I'm happy. I played very good. Felt very good. I'm happy to be back playing like this."

Former taxi driver John Tomic has not watched his son play since he was banned last May from all ATP events, which includes next week's Australian Open, after he was charged with head-butting his son's former training partner Frenchman Thomas Drouet and breaking his nose.

He was convicted and sentenced to eight months' imprisonment by a Spanish court for assault last September though was not required to serve jail time because his sentence was under two years in length.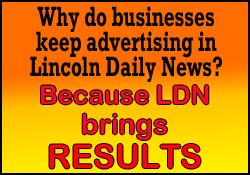 MELBOURNE BAN

While he is banned from receiving accreditation, which entitles him into official areas, he was allowed to buy a ticket as a member of the public at the discretion of the tournament director.

"The ATP has banned John Tomic — as is public knowledge — which excludes him from getting credentials and being in other accreditable areas," Sydney International director Craig Watson told Australian media.
"There is nothing that prohibits the events agreeing to John being in public areas of the ground, and I've agreed to allow that to happen."

Australian Open organizers have already said he would not be entitled to purchase a ticket for Melbourne Park, though the younger Tomic said that would not be a problem.

"Obviously he can't come in (at Melbourne)," Tomic said.

"But that's fine. I'll see him at home. If there is anything I need to hear, he'll tell me. It's very good.

"He's the one that you taught me to play like this. Spent hours with him that I probably won't spend with no one in my life.

"He knows me the best."

The lanky 21-year-old, who won his first ATP Tour title at Sydney last year, has taken Croatian Velimir Zovko on as his new co-coach while his father serves the remainder of the ban.

The ATP is expected to consider whether to lift the ban in May.

(Reporting by Greg Stutchbury in Wellington; editing by John O'Brien)
[© 2014 Thomson Reuters. All rights reserved.]
Copyright 2014 Reuters. All rights reserved. This material may not be published, broadcast, rewritten or redistributed.