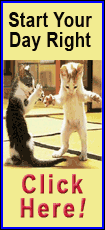 Citizens wanting to pay sewer bills are reminded that payments may be dropped in the City Hall box in front of the recycling bins on Kickapoo Street.
The Lincoln City Council meeting scheduled for Monday night is canceled. It is rescheduled for Jan. 14 at 7 p.m. This will be prior to the committee of the whole meeting scheduled for that evening.

All are encouraged to continue to monitor the cold weather situation. Indications are that the wind chills could be extremely dangerous. Please take care of yourselves and your family, look out for your neighbors, and take precautions to ensure all animals are protected from the brutal cold.
[Text from file received from Lincoln Mayor Keith Snyder]