Illinois combats antibiotic resistance
Investigation of cluster of antibiotic-resistant bacteria highlighted
Send a link to a friend
[January 06, 2014] SPRINGFIELD — The Illinois Department of Public Health is instituting innovative health care-associated infection prevention programs and is a national leader in the control of carbapenem-resistant Enterobacteriaceae, or CRE, infections, which usually occur in hospital and nursing home patients and can be extremely difficult to treat.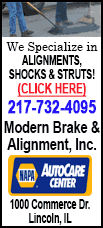 This expertise proved valuable when patients were exposed to CRE while undergoing a specialized endoscopic procedure at Advocate Lutheran Hospital. The incident is included in last week's Centers for Disease Control and Prevention Morbidity and Mortality Weekly Report.

"IDPH, the Cook County Department of Public Health, the CDC and Advocate Lutheran Hospital worked together as an investigative team to identify CRE infections and discover the source of the outbreak," said IDPH Director LaMar Hasbrouck. "It is this type of coordinated effort that is vital to stopping CRE infections from spreading."
Enterobacteriaceae are a family of more than 70 bacteria, including E. coli, that normally live in the digestive system. Some of these bacteria have become resistant to most antibiotics, including a group of antibiotics known as carbapenems, often referred to as "last-resort" antibiotics. The bacteria can kill up to half of patients who get CRE bloodstream infections. In addition to spreading among patients, often on the hands of health care personnel, CRE bacteria can transfer their resistance to other bacteria.
IDPH has been working for years to identify and stop the spread of antibiotic-resistant organisms.
In 2012, IDPH engaged 254 hospitals and long-term care facilities in the Illinois Collaborative to eliminate Clostridium difficile infections, a common cause of bacterial diarrhea in hospitalized patients.

In November 2013, IDPH began using an Extensively Drug-Resistant Organism Registry to track CRE and improve communication among health care facilities caring for patients with CRE infections.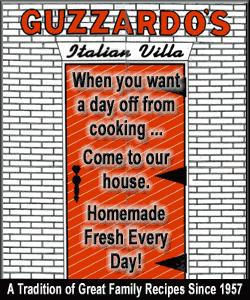 Currently, IDPH is forming a task force with nationally recognized CRE experts, including representatives from the CDC-funded Prevention Epicenter in Chicago.

In 2014, IDPH will run a statewide collaborative on antibiotic stewardship to support practices aimed at responsible antibiotic use.
Information on hospital infection rates can be found in the Illinois Hospital Report Card and Consumer Guide to Health Care at http://www.healthcarereportcard.illinois.gov/.
Raising awareness of disease outbreaks is important to help prevent the spread of illness. Such communications are one of the Illinois Department of Public Health's priorities outlined in its five-year strategy for 2014-2018. For a copy of the strategic plan, visit http://www.idph.state.il.us/about/
StrategicPlan_Final_2014-2018.pdf.
[Text from Illinois Department of Public Health file received from the Illinois Office of Communication and Information]