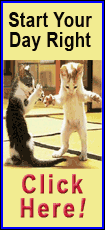 Most of Illinois' interstates are reported as snow- and ice-covered. Local highways and streets are also snow-covered. Drifting snow and cold are making travel hazardous.

If you must travel, take an emergency kit. You can check state road conditions by calling 1-800-452-IDOT (4368), Illinois Tollway information by calling 1-800-TOLL-FYI (1-800-865-5394) or check online at www.gettingaroundillinois.com and click on the "Winter Road Conditions" icon.

According the National Weather Service:

"The Winter Storm that produced up to a foot of snow in Effingham and Neoga (unofficial reports), has shifted well off to our east. However, strong northwest winds will result in some blowing and drifting snow through the day today.

"Brutally cold air will spend the next several days over the area with wind chill readings of from 35 to near 50 below zero at times. A Wind Chill Warning is in effect through Tuesday morning. Actual air temperatures today will range from 5 below to 13 below zero with tonight's lows dipping to between 9 below and 16 below zero."

Springfield set a daily snowfall record of 9.6 inches on Sunday. The old record of 2.7 inches was set in 1969.
For Lincoln, snowfall was measured at 7.4 inches. Significant drifting began on Sunday, making plowing efforts difficult. Numerous communities shut down main thoroughfares. In Bloomington, Veterans Parkway was closed on Sunday afternoon.
West winds of 20 to 25 mph with gusts to around 35 mph Monday and continued windy conditions on Tuesday are expected to create poor visibilities at times Monday and contribute to significant drifting through Tuesday.
State and local officials are advising everyone not to travel if you do not have to and to stay in, stay warm, stay safe.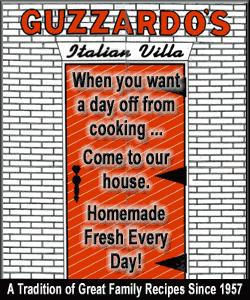 From the National Weather Service:
A wind chill warning remains in effect until noon Tuesday for the counties of Knox, Stark, Peoria, Marshall, Woodford, Fulton, Tazewell, McLean, Schuyler, Mason, Logan, DeWitt, Piatt, Champaign, Vermilion, Cass, Menard, Scott, Morgan, Sangamon, Christian, Macon, Moultrie, Douglas, Coles, Edgar, Shelby, Cumberland, Clark, Effingham, Jasper, Crawford, Clay, Richland and Lawrence, including the cities of Galesburg, Peoria, Bloomington, Normal, Havana, Lincoln, Champaign, Urbana, Danville, Jacksonville, Springfield, Taylorville, Decatur, Charleston, Mattoon, Shelbyville, Effingham, Flora and Lawrenceville.
The National Weather Service in Lincoln also provided the following summary at 4:38 a.m. Monday:
Wind: Northwest winds will continue to gust to 30 to 35 mph Monday. Strong winds and fresh snowfall will result in blowing and drifting snow.
Wind chills: Temperatures will remain below zero in many areas Monday. These bitterly cold temperatures will combine with the wind to produce wind chill values from 35 below to nearly 50 below zero into Tuesday morning.
Impacts: The gusty northwesterly winds will produce some blowing and drifting snow, which could create hazardous driving conditions on some rural roads and county highways. The bitter wind chill temperatures expected can rapidly produce frostbite and lead to hypothermia or death if precautions are not taken.
Precautionary, preparedness actions: A wind chill warning means the combination of very cold air and strong winds will create dangerously low wind chill values. This will result in frostbite and lead to hypothermia or death if precautions are not taken.
[LDN]