Preservation commission recommends historic district for downtown Lincoln

Send a link to a friend
[January 08, 2014] The Lincoln Historic Preservation Commission conducted a public hearing on Tuesday evening. This was the second public hearing intended to approve a local designation of a historic district for downtown Lincoln. Not enough of the seven members were present at the previous meeting to take a vote.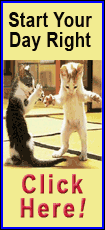 Two downtown businessmen, Lance Rainforth and Michael Jeisy, attended the first hearing in December with a few questions that were seemingly answered to their satisfaction. No one from the public appeared this month.

Six members of the commission were present. Four voted "yes" — Julie Gerardeau, Ron Keller, Mike Fak and Brian Messner. Abstaining as property owners were April Doolin, who chairs the commission, and Bill Vinyard. Ben Rekart was absent.

This is the first preservation district the commission has proposed. The boundaries would be the same as the current downtown National Register Historic District; however, this would be a local designation. The local district would provide similar benefits: grant opportunities, among other unique distinctions.

A resolution will now be sent to the Lincoln City Council saying that it is the recommendation of the preservation commission that properties currently within the boundaries of the downtown Lincoln National Register Historical District be landmarked by the city as being in a historic district within its jurisdiction.
Next, the resolution would need to pass the council, and then benefits to the district could begin, including the designation of plaques identifying properties of historical value.
The next meeting of the commission will be its regularly scheduled monthly meeting on Feb. 18 at 6 p.m. at Lincoln City Hall.
[LDN]
Past related articles