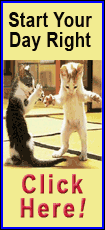 "There's lots of churn, but I don't get the sense that there's going to be a lot of immediate action," O'Keefe told Reuters in an interview after announcing that he will resign, effective March 1, for health reasons.

O'Keefe said a U.S. congressional budget agreement provided some greater insight into the Pentagon's budget for fiscal 2014 and 2015, but many specifics remained unclear, which made it difficult for companies to assess potential acquisitions.

"It's still a very squishy forecast where the demand is going to come from," said O'Keefe, who previously served as U.S. Navy secretary and Pentagon comptroller.

He said the two-year budget agreement left mandatory budget cuts in place beyond 2015, and overall U.S. military spending looked set to drop 7 percent to 8 percent from current levels.
Companies that sell weapons to the U.S. military are facing tougher times after more than a decade of strong growth fueled by the wars in Iraq and Afghanistan. The Pentagon is already slated to cut its projected spending by $487 billion over the decade that began in fiscal 2013, but faces additional sizable reductions mandated by lawmakers who want to cut U.S. deficits.

Analysts, bankers and lawyers told Reuters last month that the U.S. budget agreement could provide companies with enough certainty to set off the most robust series of mergers and acquisitions in the defense sector in years.

But O'Keefe said he was skeptical.

"I don't doubt that there are discussions and people are thinking about it," he said. "But there's little supporting evidence to suggest that somebody will actually follow through."
Buyers and sellers remained at odds over valuations, and company boards were reluctant to back larger acquisitions, given questions about which areas of the Pentagon's budget would be hardest hit by the coming spending cuts, he said.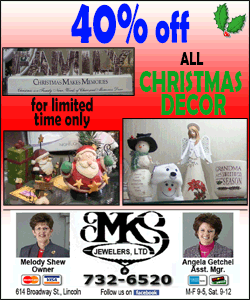 O'Keefe said Airbus Group <AIR.PA>, which had once eyed acquisitions of over $1 billion to expand its presence in the U.S. defense sector, planned to focus over the coming year on a major internal reorganization and restructuring.

He said he remained confident that Airbus has good opportunities to sell equipment to the U.S. military, given its track record on programs like the U.S. Army's light utility helicopter, which he said had lower operational costs and the highest rates of being ready for military missions.

Budget uncertainty was making it difficult for the U.S. Army and other military services to plan new acquisition programs, a source of frustration for Airbus and other weapons makers. But O'Keefe said the country must eventually meet its future national security needs.

"This is a particularly big furball, but it has all the same characteristics of every other fiscal crisis," he said. "Once the budget tumult settles down — and it will — there will be a resurgence of debate over exactly how you define requirements for what you need and how you meet those requirements."

(Editing by Jan Paschal)
[© 2014 Thomson Reuters. All rights reserved.]
Copyright 2014 Reuters. All rights reserved. This material may not be published, broadcast, rewritten or redistributed.