Nonfarm payrolls are expected to have increased by 196,000 last month, according to a Reuters survey of economists, slightly below November's 203,000 count. Hiring would, however, be above the monthly average of 188,545 jobs over the first 11 months of 2013.

"Sentiment has been positive about the economy and the actual data has been healthy as well, which should be consistent with stronger job growth," said Michelle Meyer, an economist at Bank of America Merrill Lynch in New York.

Should payrolls meet expectations, they would be in line with a raft of other data ranging from consumer spending to trade and industrial production that have suggested the economy is building a head of steam that should carry through 2014.

The economy's vigor has caught analysts off guard, leaving them scrambling to boost their fourth-quarter economic growth estimates from an annual pace of not more than 2.5 percent to as high as 3.5 percent.

Despite the solid pace of hiring, the unemployment rate is expected to have held steady at a five-year low of 7 percent after a surprisingly large 0.3 percentage point drop in November.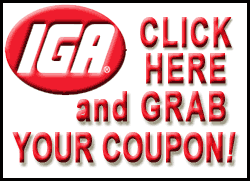 The Labor Department will release the employment report on Friday at 8:30 a.m. (1330 GMT). The government will also publish annual revisions to the household data going back the last five years. The jobless rate is calculated from the household survey and could also see some revisions.

Economists said firming labor market and economic conditions vindicated the Fed's decision last month to announce a $10 billion reduction to its monthly $85 billion bond-buying program, and should embolden the U.S. central bank to move forward with plans for a similar-sized reduction at upcoming meetings.

"The Fed would read that as favorable to the momentum in the U.S. economy at the start of 2014," said Sam Bullard, a senior economist at Wells Fargo Securities in Charlotte, North Carolina. "That, if they so choose, would allow them the opportunity to trim by a set amount at the January meeting."

Fed officials, who last month struck an upbeat note on the economy's outlook, next meet on January 28-29.

BROAD-BASED JOBS GAINS

The anticipated job gains in December are expected to be just as broad-based as they were in November, with government payrolls probably rising by about 1,000. That would be a second straight month of increases in government employment, largely reflecting hiring by state and local governments.
Manufacturing employment is expected to rise for a fifth straight month, a forecast bolstered by a report last week that showed a gauge of factory employment hitting a 2-1/2 year high in December.

The number of construction jobs is seen increasing for a seventh consecutive month, although cold weather in some parts of the country could keep payroll gains below November's 17,000 advance.

"That probably resulted in some front-loading of substantial winter layoffs in the construction and leisure industries," said Ted Wieseman, an economist at Morgan Stanley in New York.

Employment in the retail sector is expected to have accelerated from November's seven-month low, which economists had blamed on a late Thanksgiving.

Payroll gains were also expected in the transportation and warehousing sector as package delivery companies hired more workers to cope with increased volumes during the holiday.

Leisure and hospitality, as well as professional and business services are also expected to see an increase in jobs.

Although the jobs market is strengthening, average hourly earnings probably rose only 0.2 percent after rising by the same margin in November, economists said. The year-over-year increase in average hourly earnings has hovered around 2 percent for much of the year.

"To have a virtuous cycle, we need earnings to accelerate," said Thomas Costerg, a U.S. economist at Standard Chartered Bank in New York. "We are not seeing that now, but there is a case to be made for wage growth to accelerate as confidence and business investment pick up."

The length of the workweek likely held steady at an average of 34.5 hours.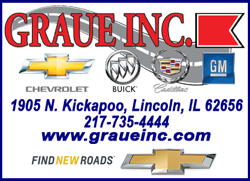 (Reporting by Lucia Mutikani; polling by Ashrith Doddi and Diptarka Roy in Bangalore; editing by Andrea Ricci)
[© 2014 Thomson Reuters. All rights reserved.]
Copyright 2014 Reuters. All rights reserved. This material may not be published, broadcast, rewritten or redistributed.