JPMorgan <JPM.N>, Goldman Sachs <GS.N>, Bank of America <BAC.N>, Barclays <BARC.L> and Credit Suisse <CSGN.VX> paid bonuses to leading staff which ranged from 3.3 to 5.4 times their fixed pay for 2012, according to data disclosed by the banks and Reuters calculations.

Big changes will therefore have to be made to meet the European Union rules which cap bonuses at the same level as fixed pay, or double if the bank's shareholders approve.

Bankers' bonuses remain a hot topic among politicians and the public. Many blame their high levels for encouraging reckless risk-taking that led to the 2008/09 financial crisis and a series of mis-selling and misconduct scandals.

Banks usually pay staff bonuses in January or February based on their performance the previous year. So while the EU curbs came into force this month, they will be applied first to bonuses for 2014 to be handed out early next year.

Major banks continued to reward their top risk-taking staff heavily on performance in bonuses for 2012, their regulatory disclosures have showed in the last few weeks.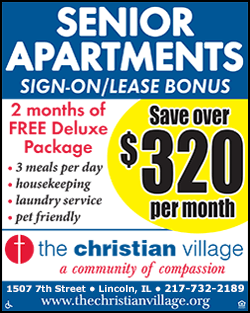 Goldman Sachs paid its top 115 UK staff an average of $4.67 million each for 2012, an increase of three-quarters from the average for 2011 and the highest of the major banks. The bank's earnings and revenues jumped in 2012 from 2011.

About $350 million of Goldman's total salary bill for these bankers was paid in bonuses, or 5.2 times what it gave in fixed pay — jumping from a ratio of 2.2 times in 2011 — according to Reuters calculations.

Banks are expected to increase fixed pay and reduce bonuses to meet the new rules, although Barclays <BARC.L>, HSBC <HSBA.L> and others are coming up with innovative ways to cope.

Barclays plans to give its senior bankers additional monthly payments. The new "role-based pay" element — on top of base salary and variable bonuses — will be for employees occupying specific risk-taking roles.

Most of this will be in cash, although top-up payments to members of its executive committee may be in shares, following discussions with shareholders, a person familiar with the matter said.

HSBC plans to hand new share awards to about 1,000 of its top staff, an industry source said, adding that the plan would have characteristics of variable pay but qualify as fixed pay.

"A LOT OF CREATIVITY"

JPMorgan and others are considering similar shifts to Barclays and HSBC to keep some flexibility on pay and meet the bonus rules, industry sources have said.

"It appears there's a lot of creativity going on," said Peter Hahn from London's Cass Business School.

About 10,000 staff are expected to be covered by the rules. Bankers earning more than 500,000 euros a year will be affected, although the EU banking watchdog watered down requirements last month and said some staff earning that amount could be excluded.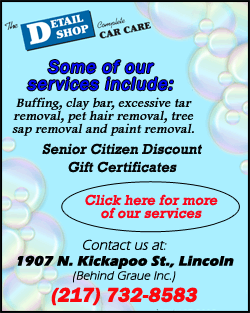 A number of other banks also bust the new rules for 2012, according to data released for their UK "code staff," which covers all people in significant risk-taking positions.
JPMorgan paid 126 code staff an average of 2.09 million pounds ($3.4 million), and variable pay was 5.4 times fixed pay. Bank of America paid its code staff an average of 1.5 million pounds, with variable pay 5.4 times fixed pay. Its senior managers received 12 times more in variable pay than salary.

The British government is fighting the rule in Europe's highest court and many banks in London have opposed the cap, saying it will force up fixed salaries, provide less scope to claw back pay and encourage staff to move to banks in the United States or Asia which are not constrained.

Among other leading banks, top UK staff at Credit Suisse earned an average of $2.28 million in 2012, up 8 percent from 2011, and bonuses were 3.3 times fixed pay, according to data released just before Christmas.

The figure for British-based Nomura <9716.T> bankers was an average of $2.37 million each in the year to March 2013, and bonuses amounted to 3.1 times fixed pay.

Barclays had previously disclosed it paid its 393 code staff an average of 1.37 million pounds each in 2012, and variable pay was 4.3 times fixed pay, while HSBC paid its code staff an average of $1.68 million each in 2012, and variable pay was 2.7 times fixed pay.

Hahn at Cass said it was "disappointing" that overall pay levels were not coming down, as returns for shareholders at many banks are still lagging the cost of equity.

"This is an industry that still needs to deal with cost cutting...it's still an industry that appears to be paying as if it's a high return business, and it isn't," Hahn said.

Banks either declined to comment, could not immediately be reached, or said they were considering their options in regard to future pay structures.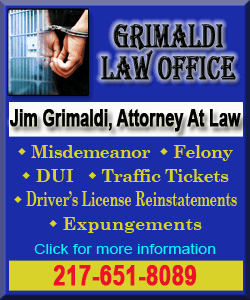 The new rules cover pay for 2014, but will not affect bonuses for 2013 that will be handed out in the next two months. Bonus details will start coming out from U.S. banks reporting results from next week, and are expected to be flat to slightly higher across the industry.

Just over 3,500 bankers in Europe earned 1 million euros or more last year, and more than three-quarters of those were based in Britain, partly reflecting London's dominance as a financial hub and the European hub for global banks.

(Editing by David Stamp)
[© 2014 Thomson Reuters. All rights reserved.]
Copyright 2014 Reuters. All rights reserved. This material may not be published, broadcast, rewritten or redistributed.