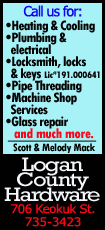 British director McQueen, 44, scored his first Directors Guild film award nomination for historical slavery drama "12 Years a Slave," as did fellow Briton Greengrass, 58, for Somali piracy thriller "Captain Phillips."

Mexican director Cuaron, 52, earned his first DGA nomination for existential space drama "Gravity."

Scorsese, 71, received his 11th nomination for the real-life tale of financial greed "The Wolf of Wall Street," and Russell, 55, earned his second nomination for 1970s corruption caper "American Hustle."

Despite Scorsese's 10 earlier nominations, he has only won the DGA award once, in 2006 for crime thriller "The Departed," for which he also won the best director Oscar.

McQueen could be the first black director to win the DGA's top honor.
"I'm deeply honored and thrilled with my DGA nomination," he said in a statement. "To be included in such an amazing group of filmmakers and also to be honored by my peers makes me feel very humble and proud."

Lee Daniels, an African-American filmmaker, was previously nominated in 2009 for the drama "Precious" but did not score a nod this year for his period drama "The Butler."

The DGA has consistently been a key predictor of the nominees and eventual winner of the best director Oscar, which often also wins the top Oscar prize for best picture.

Since 1948, there have been only seven occasions when the DGA award winner has not gone on to win the corresponding Academy Award. Last year's DGA winner, Ben Affleck, was not nominated for the best director Oscar award, which was given to Ang Lee for "Life of Pi."

Notable omissions from this year's nominations include Alexander Payne, who received a best director Golden Globe nomination for his family comedy-drama "Nebraska," Spike Jonze for futuristic romance "Her" and Joel and Ethan Coen for dark folk music comedy "Inside Llewyn Davis."

The winner of the DGA feature film category will be revealed at a dinner ceremony on January 25 in Los Angeles, six weeks ahead of the Academy Awards.

(Reporting by Eric Kelsey; editing by Mary Milliken, Andrew Hay, Piya Sinha-Roy and Jonathan Oatis)

[© 2014 Thomson Reuters. All rights reserved.]
Copyright 2014 Reuters. All rights reserved. This material may not be published, broadcast, rewritten or redistributed.