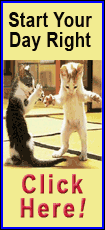 Erick Gelhaus, a veteran deputy and firearms instructor, killed Andy Lopez as the eighth-grader was walking near his home in the wine-country town of Santa Rosa in October carrying an imitation gun he planned to return to a friend, according to the complaint filed in U.S. District Court in San Francisco.

The Oct. 22 shooting sparked an FBI investigation and continuing protests.

At least two people at the scene moments before the shooting said the 5-foot, 3-inch teen looked like a child carrying a toy gun, the complaint says.

Police said Andy was wearing a hoodie sweatshirt when Gelhaus spotted him holding what appeared to be an assault rifle. After the deputy ordered the boy to drop the gun, the teen turned toward Gelhaus, who saw the barrel of the gun rise and fired eight shots, authorities said.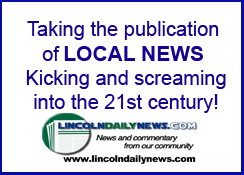 In November, the boy's parents, Sujay Cruz and Rodrigo Lopez, filed a federal lawsuit against Gelhaus and Sonoma County. The suit accuses the deputy of violating the teen's civil rights and seeks unspecified damages.

On Tuesday, attorney Arnoldo Casillas filed an amended complaint with additional details about the incident.

"From the time that the deputies called out to Andy Lopez until the time that Gelhaus fired his first shot, only three seconds elapsed," the suit says. In an interview, Casillas said the information came from two witnesses to the incident.

The suit also says that deputies knew the boy would respond to the order to drop the gun by turning to face them. The suit does not say how they knew that, but Casillas said that it would be typical for someone who is not a criminal to turn toward the sound of a police officer shouting.

There was a second deputy on the scene in addition to Gelhaus.

The complaint goes on to allege that Gelhaus, a 24-year deputy who served 10 years in the military with a stint in Iraq, shot "indiscriminately."

Several shots missed the boy and struck a house, the suit says.

Neither Gelhaus's attorney nor Sonoma County responded to requests for comment on Tuesday.

Authorities are continuing to investigate Andy's killing, Santa Rosa police Lieutenant Paul Henry said Tuesday.

(Editing by Sharon Bernstein and Leslie Adler)
[© 2014 Thomson Reuters. All rights reserved.]
Copyright 2014 Reuters. All rights reserved. This material may not be published, broadcast, rewritten or redistributed.