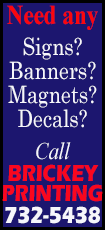 Orange County District Attorney Tony Rackauckas, in his closing remarks in the high-profile trial of ex-Fullerton police officers Manuel Ramos and Jay Cicinelli before a packed Santa Ana courtroom, urged the jury to return guilty verdicts against both men.

"This is your decision, as a jury you speak for our community in this case as the voice and conscience of this community," Rackauckas said. "You're going to send a message whether the conduct of these police officers is acceptable."

Prosecutors accuse the two officers, who approached 37-year-old Kelly Thomas near a bus depot on the night of July 5, 2011 to question him about reports of vandalized cars, of turning a routine police encounter into an unnecessary and savage beating that cost the unarmed homeless man his life.

Ramos, 39, is charged with second degree murder and involuntary manslaughter and faces up to 15 years in prison if convicted. Cicinelli, 41, is charged with involuntary manslaughter and use of excessive force. He faces up to four years behind bars if found guilty.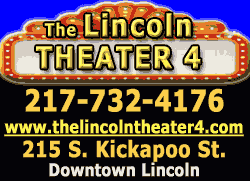 During his closing argument John Barnett, a defense attorney for Ramos, described Thomas as a "very dangerous" and unpredictable man who was uncooperative with police during the confrontation.

"This case, as I told you from the beginning, is not about a helpless homeless guy," Barnett said.

Defense lawyers argued at trial that Thomas suffered from a weakened heart brought on by drug abuse and died because he became combative with the officers. An attorney for Cicinelli was expected to deliver his closing statement on Wednesday.
The confrontation that led to Thomas' death was captured on videotape from a surveillance camera at the bus station and touched off a series of protests in Fullerton, as well as the ouster of three city councilmen in a recall election. The city's police chief also resigned.

During his closing argument, Rackauckas repeatedly showed jurors clips from the videotape, in which Thomas can be heard screaming for help as police officers swarm over him delivering multiple blows and shocks with a stun gun. At one point he can be heard calling for his father to help him, yelling: "Daddy, they're killing me."

"It's very haunting," Thomas' father, Ron Thomas, told Reuters outside court. "I hear it 24/7. I live it every day."

In 2012, Fullerton's acting chief of police posthumously exonerated Thomas of any wrongdoing in connection with the confrontation, saying he was cleared of suspicion that he did anything to provoke the violent struggle that led to his death.

The city has also agreed to pay $1 million to Thomas' mother in a negotiated settlement of any claims she might have brought in her son's death. Thomas' father filed a separate lawsuit on the one-year anniversary of the beating.

(Reporting by Dana Feldman; writing by Dan Whitcomb; editing by Cynthia Johnston, Dan Grebler and Eric Walsh)
[© 2014 Thomson Reuters. All rights reserved.]
Copyright 2014 Reuters. All rights reserved. This material may not be published, broadcast, rewritten or redistributed.