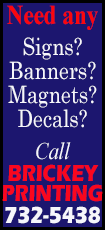 Obama later this month is to unveil a series of intelligence reforms, including how the National Security Agency operates, with a view toward giving Americans more confidence that their privacy is not being violated.

Administration officials say Obama is open to taking the storing of bulk telephone data out of direct government control.

Officials said Obama also wants to make sure civil liberties concerns have greater prominence in the deliberations of the top-secret Foreign Intelligence Surveillance Court, which approves law enforcement requests to conduct surveillance of Americans or foreigners.

One proposal he is considering is to put a public advocate on the court to ensure adversarial views are heard, officials said.

Questions about U.S. government spying on civilians and foreign officials burst into the open in June when former U.S. spy agency contractor Snowden, now living in asylum in Russia, leaked documents outlining widespread collection of telephone metadata and email.

Obama spent part of his two-week Hawaii vacation considering some recommendations from an outside presidential advisory panel of experts. Separately, a lengthy internal White House review is nearing completion and will help form the basis of the president's reforms, to be laid out in a speech.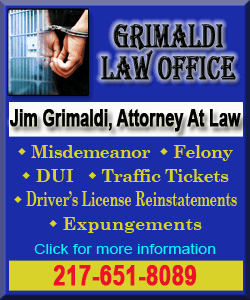 White House officials said Obama will hold meetings with people with a variety of perspectives as he nears the final stages of a continuing internal White House review.

He will meet on Wednesday with leaders of the intelligence community and with members of the Privacy and Civil Liberties Oversight board, an independent panel that advises the White House on privacy concerns.

On Thursday, he will meet with congressional leaders on the subject.

The U.S. director of national intelligence, James Clapper, and other intelligence officials met on Tuesday with three members of Obama's outside advisory panel to hear directly from them about some of the 46 recommended reforms they offered to Obama last month.

A statement from Clapper's office said among the topics discussed were the bulk collection of telephone and email data, and security clearance reform.

Obama has given indications that he would like to strike a middle ground on how far to go in reining in the NSA, by saying some checks are needed on the system but that the United States cannot unilaterally disarm.

STORING OF PHONE DATA BY COMPANIES

One option that Obama has talked about is allowing some bulk phone data collected by intelligence agencies to be kept by private companies instead of the U.S. government.

The reasoning is that this would give Americans more confidence that their privacy is being protected. Critics of this idea say it would make data less, rather than more, secure.
Caitlin Hayden, spokeswoman for the White House National Security Council, said the White House believes that "we can take steps to put in place greater oversight, greater transparency, and constraints on the use of this authority" and is open to proposals that would house the telephone data at the providers or elsewhere.

"There are obviously some specific criteria that would need to be met for the program to stay effective, but it's a question we've been studying," she said.

Civil liberties groups would like Obama to rein in the government's use of so-called "national security letters," which allow the FBI and other agencies to compel individuals and organizations to turn over business records without any independent or judicial review.

A senior administration official said no final decisions had been made yet, but some operational agencies have concerns about limiting the use of these letters because it would raise the bar for intelligence investigations above that for criminal ones.

Obama is also considering a ban on U.S. eavesdropping on leaders of allied nations after reports that the NSA had monitored German Chancellor Angela Merkel's cellphone triggered outrage in Germany. U.S. officials have said they are not now tapping Merkel's cellphone.

Administration officials said Obama's meetings this week will allow interested parties to weigh in on his decision-making and voice their opinions.

Two sets of congressional committees have come up with diametrically opposed proposals for dealing with the telephone metadata issue.

Judiciary Committee chairs Patrick Leahy in the Senate and Jim Sensenbrenner in the House of Representatives have introduced bills which would eliminate bulk metadata collection by the NSA entirely.

But the House and Senate intelligence committees have included provisions in their spending bills that would keep metadata collection authorization precisely as it is.

This is in spite of the conclusion by Obama's outside advisory panel that since 2007, bulk telephone metadata collection by NSA had produced "no instance in which NSA could say with confidence that the outcome" of a terrorism investigation "would have been different" if the metadata had not been collected.

(Additional reporting by Jeff Mason and Mark Hosenball; editing by Jonathan Oatis, Cynthia Osterman and Andre Grenon)
[© 2014 Thomson Reuters. All rights reserved.]
Copyright 2014 Reuters. All rights reserved. This material may not be published, broadcast, rewritten or redistributed.