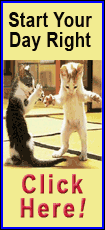 Guard Randy Foye had a season-high 23 points and forward Kenneth Faried had 21 points and 13 rebounds to help the Nuggets rout the Boston Celtics 129-98 on Tuesday night.

Guard Ty Lawson had 19 points and 13 assists for Denver, which has won three straight and is rolling with a new way of doing business under first-year coach Brian Shaw.

"He let us play and be players," Faried said. "He let us play our game, and our game is to get out and run, push it and open up the court."

The Nuggets have found their offense the past three games, partly the result of a tightened rotation. Shaw had played as many as 11 players in games this season, but he has now committed to using no more than nine players.

The team has responded favorably. All nine players who saw action Tuesday scored by halftime, and the Nuggets led by as many as 32 in the second half.

"Now that we're playing nine players, they know they're going to play more minutes and they're going to have a longer run," Shaw said. "Before they were doing four-, five-minute stretches and coming in and out. Now they're getting seven, eight, nine minutes straight so they're able to get in a better rhythm."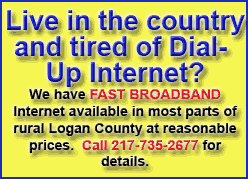 Forward Jeff Green had 17 points and forward Brandon Bass added 15 for the Celtics, who have lost five straight and eight of their last nine.

Boston helped the Nuggets get into a rhythm with a lax defense that allowed Denver to shoot 51.8 percent overall and 45.2 percent from 3-point range.

"They got in a rhythm. They made some shots with guys there and then they just got going," Boston coach Brad Stevens said. "But they made a lot of shots when we weren't there. It didn't feel like they felt like we were there."

There might have been a good reason. The Celtics were a different team from the one that lost at Oklahoma City on Sunday. Boston completed a three-team trade earlier in the day, acquiring guard Jerryd Bayless from Memphis for guard Courtney Lee and a second-round pick in 2016.

The Celtics also got forward Ryan Gomes from the Thunder in the deal but immediately waived him.

Stevens wanted to ease Bayless into action and the guard jumped right in, playing 25 minutes and scoring six points on 3-for-11 shooting.

Despite the score, the game was not without drama. Celtics center Jared Sullinger committed two flagrant fouls in a span of 23 seconds early in the third quarter and was ejected.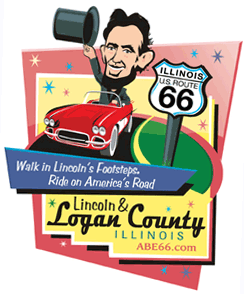 It was his fourth and fifth flagrant fouls of the season. If he gets one more, he will receive an automatic one-game suspension.

Later in the period Shaw was hit with two technical fouls and tossed by official Rodney Mott after Shaw tried to get an explanation of an offensive foul on guard Evan Fournier.

"He told me he wasn't talking," Shaw said of Mott. "I said, 'I'm just asking you what he did so I can teach him so he doesn't make the same mistake again,' and he gave me the T. The second one I said something to him."

By then Denver was ahead by 28 points, and he could watch the end in his office as his smaller rotation dissected Boston's defense.

The Nuggets took control of the game with a 9-2 run at the end of the first quarter. Fournier hit a 3-pointer and center Timofey Mozgov hit a free throw to make it an 11-point lead.

Denver's lead was nine after two free throws by Bass with 7:58 left in the second quarter. That was as close as the Celtics got. Guard Nate Robinson and Lawson hit 3-pointers, and Foye hit his fourth long-range jumper of the half to make it 61-45. The Nuggets finished the second quarter on a 10-0 run to lead 68-45 at the break.

"Once they started getting layups and dunks we started worrying about that and they started making threes, too," Boston guard Jordan Crawford said. "We didn't put enough pressure on them. We didn't take anything away and make it hard on them."

NOTES: Nuggets G Andre Miller missed his third consecutive game while he attends to "personal issues," coach Brian Shaw has said. Miller has been away from the team since a sideline outburst in Wednesday's loss to the Philadelphia 76ers. Denver suspended him for two games but later rescinded the suspension. Multiple media outlets reported the Nuggets are trying to deal the 15-year veteran. ... Boston's coaching staff spent extra time during and after Tuesday's shootaround going over concepts with G Jerryd Bayless. The 25-year-old came to the Celtics from the Memphis Grizzlies in a three-team deal that was officially completed Tuesday. ... The Celtics waived F Ryan Gomes, who was acquired from the Oklahoma City Thunder in the Bayless deal. ... Denver's 137 points in a win over the Los Angeles Lakers on Sunday were a season high. ... Boston F Kris Humphries did not suit up because of a sprained ankle.

[© 2014 Thomson Reuters. All rights reserved.]
Copyright 2014 Reuters. All rights reserved. This material may not be published, broadcast, rewritten or redistributed.