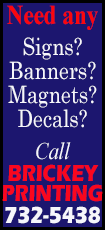 The Heat forward scored 16 of his game-high 32 points in the third quarter, when his team took control of the game, and Miami earned a 107-88 victory over the New Orleans Pelicans at AmericanAirlines Arena.

With about four minutes left in the game and the Heat up by 20 points, James went out of bounds while chasing a loose ball. Then, before returning to the court, he leaned over and kissed a female Heat fan on the cheek.

"She loves the Heat, and it was a great experience for her," James said. "It's 2014 — it's all about sharing and caring. I was happy I was able to do that for her."

The Pelicans (15-18) weren't in as jovial a mood.

In the past few days, they lost forward Ryan Anderson, their leading scorer, to injury, got stranded for two days in Indianapolis due to weather issues and lost consecutive road games to the top two teams in the East — the Indiana Pacers and Miami.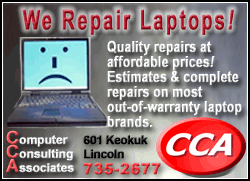 Meanwhile, the Heat (27-8) improved their record in Miami to 16-3, the second-best home mark in the NBA.

Overall, the Heat are second in the Eastern Conference behind the Pacers. Miami, though, will now embark on a six-game road trip.

Heat guard Dwyane Wade had 22 points, eight rebounds and eight assists as Miami turned an 11-point, third-quarter deficit into a fourth-quarter rout.

"We're an old team," Wade said. "It takes us a while sometimes to get the juices flowing. Young teams come in loose and ready, and we have to get our bodies going a bit."

The Heat played without starting point guard Mario Chalmers, who sat out with an Achilles tendon injury. He was replaced by Norris Cole, who finished with nine points and two assists.

The Heat are 7-2 in the past two-plus seasons while starting their backup point guard.

The Pelicans were led by forward Anthony Davis, who had 22 points, 12 rebounds, two blocks and three steals. Davis leads the NBA in blocks and averages a double-double — more than 19 points and 10 rebounds.

"We have to do a better job of competing with the elite teams," Davis said. "In the second half, we took too many jumpers, stopped attacking the basket."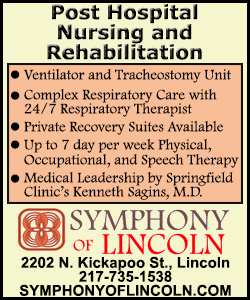 The Heat led 25-24 in an evenly played first quarter. Both teams shot slightly better than 52 percent from the field. The first-quarter standout was Davis, who had 10 points, five rebounds, two blocks and two steals in 10 brilliant minutes.

New Orleans took a 49-43 halftime lead, holding the Heat to 35 percent shooting from the field in the second quarter. Davis continued to shine with 16 points and 10 rebounds at the half.

Miami took control in the third quarter, outscoring New Orleans 31-22. James made six of his eight shots from the field in the quarter, including two of three 3-point attempts, as the Heat shot 61 percent from the floor. James also went 2-for-2 at the foul line.

"Give them credit," Pelicans coach Monty Williams said. "They turned up the pressure in the third quarter. They had 64 points in the second half — that's not good defense.

"Our guys have to grow up. When you have a (first) half like we did, (the Heat) are going to turn it up."

NOTES: Pelicans F Ryan Anderson is out indefinitely with a herniated disk. He was injured Friday in a collision with Celtics F Gerald Wallace. ... Pelicans C Jason Smith (shoulder injury) returned after missing four straight games. ... Heat F Shane Battier (strained quad) missed his third straight game. ... G Roger Mason Jr. and F Michael Beasley — the only two Heat players without guaranteed contracts — had their situations resolved Tuesday. Both now have their salaries guaranteed for the rest of the season. ... After the Chicago Bulls traded F Luol Deng to the Cleveland Cavaliers on Monday night for C Andrew Bynum and three draft picks, the rumor mill started churning. The Bulls, seeking luxury-tax relief, cut Bynum, who was rumored to be headed to the Heat or the Los Angeles Clippers. But once Mason and Beasley were retained, that kept the Heat roster full at 15 players and made a move for Bynum less likely. ... Pelicans 7-foot-2 C Alexis Ajinca, in his third NBA season, is coming off a career-high 17-point game Saturday against the Pacers.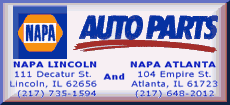 [© 2014 Thomson Reuters. All rights reserved.]
Copyright 2014 Reuters. All rights reserved. This material may not be published, broadcast, rewritten or redistributed.