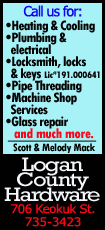 Hood scored 27 points and the 16th-ranked Blue Devils pulled away to defeat Georgia Tech 79-57 Tuesday night at Cameron Indoor Stadium.

Hood's five second-half 3-pointers gave Duke a comfortable margin after some shaky moments to that point.

"I just knocked down shots when they left me open," Hood said. "It was a mental adjustment. We didn't play in the first half like we should have just coming off a loss. Then we came out hungry in the second half."

Guard Quinn Cook's 13 points, forward Jabari Parker's 12 points, guard Rasheed Sulaimon's 11 points and reserve guard Andre Dawkins' 10 points helped Duke (12-3, 1-1 ACC) rebound from Saturday's setback at Notre Dame.

"Obviously we played an outstanding second half," Duke coach Mike Krzyzewski said. "We really had problems getting it (going) in that first half."

Georgia Tech (9-6, 0-2) missed all six of its free throws. Duke finished 22-for-25 on foul shots.

Guard Marcus Georges-Hunt scored 18 points and center Daniel Miller added 14 for Georgia Tech, which finished a stretch of four consecutive road games. The Yellow Jackets lost three of those games.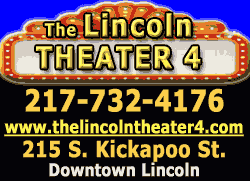 Duke posted a 33-25 rebounding edge, the first time Georgia Tech was outrebounded this season. The Yellow Jackets managed only 24 second-half points.

"We had to respond," Cook said of bringing more energy after halftime. "We got the energy that's supposed to be out there after a loss."

Hood drained consecutive treys as Duke built a 66-50 edge on the way to beating Georgia Tech for the sixth time in a row.

"You have to stop the dribble in order to stop the 3s, and we didn't do a good enough job of that," Georgia Tech coach Brian Gregory said of his team's defense.

The Blue Devils shot 57.7 percent (15-for-26) after halftime.

"I think wins in the conference are going to be tough for everybody," Krzyzewski said. "Every one you get you should be thankful for, and we're thankful for that one."

Sulaimon, making his first start since Nov. 24 against Vermont, gave the Blue Devils a boost in both halves.

Duke opened the second half on a 9-2 run and eventually gained a 60-50 lead. Even though Parker, the freshman sensation, was handed his fourth foul with 7:53 to play and didn't return to the game, the Yellow Jackets failed to take advantage.

"We settled too much for jump shots, especially in the second half," Gregory said. "To win on the road, you have to be attacking all the time. That's the challenge. That's why they're good, they challenge you for 40 minutes to make good decisions."

Duke led 34-33 at halftime, aided by 14-of-16 free-throw shooting. Georgia Tech was 0-for-2 at the line at the break.

Hood, coming off a 27-point outing at Notre Dame in his ACC debut (as he is a transfer from Mississippi State), scored 12 first-half points.

Georgia Tech shot 53.8 percent (15-for-28) in the opening half, with Georges-Hunt posting 11 points on 5-of-6 shooting. Miller was 4-for-4 at the break.

The Yellow Jackets used three 3-point baskets to stick close, and they held a 16-14 rebounding edge at intermission.

Georgia Tech pulled even at 18-18 with 8:40 left, and the margin stayed close for the rest of the half.

NOTES: Duke played its first game without a Top 10 ranking since November 2007. The streak lasted 225 games and covered 122 weekly polls, marking the second-longest run in the Top 10 in NCAA history. ... Georgia Tech G Robert Carter Jr., who was injured last week at Charlotte, underwent surgery Tuesday for a torn meniscus in his left knee. A return to action this season hasn't been ruled out. ... Georgia Tech and Duke had no common opponents on their non-league schedules. ... Duke heads to Clemson next for a Saturday afternoon game. ... Georgia Tech opened the ACC slate with two road games for the eighth time in 35 seasons. .. Georgia Tech plays its ACC home opener Saturday afternoon against Notre Dame. It will be the first of three consecutive home games for the Yellow Jackets.

[© 2014 Thomson Reuters. All rights reserved.]
Copyright 2014 Reuters. All rights reserved. This material may not be published, broadcast, rewritten or redistributed.