A victory is a victory, after all, no matter how it looks.

"I'm glad we got the win," Kings center DeMarcus Cousins said. "But man."

Cousins racked up 35 points and 13 rebounds, and forward Rudy Gay added 32 points, his highest total since coming to Sacramento, as the high-scoring Kings prevailed 123-119 at Sleep Train Arena.

Guard Damian Lillard scored 26 of his career-high 41 points in the final quarter for Portland, which rallied from a 102-83 deficit over the final eight minutes and came as close as 121-119 with 16.5 seconds left.

Kings point guard Isaiah Thomas hit two free throws with 14.3 seconds to go. When Lillard's final 3-pointer missed its mark, Sacramento emerged with a win in its highest-scoring game since putting up 125 at Orlando on Feb. 27, 2012.

The teams combined for 89 points in the final quarter after Sacramento held Portland to 13 in the third, the Blazers' lowest-scoring quarter of the season.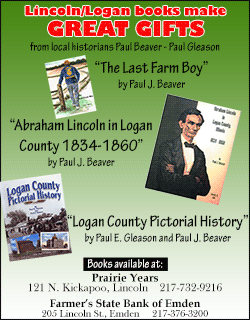 "I'm gonna prefer to look at the 13-point third quarter, and I'm gonna focus on the (Blazers' 43.3) percent shooting for the game," Sacramento coach Michael Malone said. "Obviously, we have to do a better job of closing games, protecting the ball at the end, making free throws, executing and not giving up so many 3-pointers at the end. But this was a much-needed win."

The Kings held a team meeting before the contest to clear the air after entering the night with losses in nine of their previous 13. The discussion didn't seem to resound early, as Portland jumped to a 35-24 lead after a quarter, the most points allowed by the Kings in the opening period this year.

Sacramento (11-22) responded by holding Portland to 38 points combined in the middle two frames.

The Kings' 19-point margin gradually got smaller as Lillard made seven of his 11 shots in the final quarter, including five of eight from 3-point range. Lillard's fourth-quarter total broke Kevin Martin's mark of 24 for the most in any quarter at Sleep Train Arena.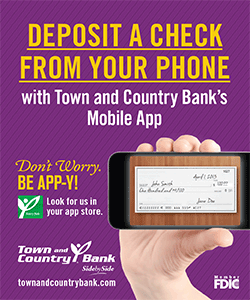 "That's the way Damian plays," Blazers coach Terry Stotts said. "He's a competitor, and at no time does he ever think he's out of the game. He's a special player."

So is Cousins, who recorded his 21st double-double of the season and eighth in a row. His 35 points matched a season best.

"The big thing is that when things got rough at the end, guys stayed together," he said. "Guys stayed poised and didn't get rattled. That's a good step for us."

Thomas chipped in 22 points and eight assists, and forward Derrick Williams contributed 14 points for the Kings. Sacramento scored at least 100 points for the 10th straight games and the 16th time in the past 17.

Forward LaMarcus Aldridge had 24 points, eight rebounds and five assists for Portland but struggled with his shooting. Cousins and Gay consistently used a physical approach to push the Blazers' big man far from the basket. Aldridge missed 12 of his 20 shots, including eight of 11 in the second half.

Portland (26-9) lost for the fourth time in six games.

NOTES: Blazers F Nicolas Batum wore a splint on his left middle finger after suffering an avulsion fracture in Saturday's home loss to the Philadelphia 76ers. His appearance kept Portland's starting lineup intact, as it has been in all 35 games this season. Batum finished with 11 points and 11 rebounds. ... Portland rookie G C.J. McCollum suited up for the first time this season but didn't play. McCollum, the league's 10th overall pick out of Lehigh, had offseason foot surgery. ... Kings C DeMarcus Cousins and Portland F LaMarcus Aldridge were two of three NBA players averaging at least 23 points and 11 rebounds entering the night. Minnesota Timberwolves C Kevin Love was the other. ... Sacramento G Marcus Thornton replaced G Ben McLemore in the starting lineup. McLemore started the previous 26 games after replacing Thornton as a starter six games into the season. Thornton scored three points Tuesday, and McLemore had two.

[© 2014 Thomson Reuters. All rights reserved.]
Copyright 2014 Reuters. All rights reserved. This material may not be published, broadcast, rewritten or redistributed.