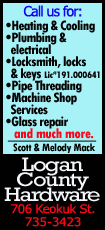 Forward Taj Gibson led Chicago with 19 points, while center Joakim Noah added 14 points, 16 rebounds and six assists. The Bulls (15-18) are winners six of their last eight games.

Guard Goran Dragic led Phoenix (20-13) with 21 points, while guard Gerald Green added 15.

Both teams were playing under unusual circumstances. News that Chicago traded veteran forward Luol Deng to Cleveland broke around midnight.

"Every time they have been challenged they've responded," Chicago coach Tom Thibodeau said of his players. "This is another challenge for them. I thought they did a great job of getting themselves ready today."

The Suns, meanwhile, arrived in Chicago early Tuesday afternoon after their charter flight was delayed several hours the previous day.

"It was tough on our guys flying in here tonight," Phoenix coach Jeff Hornacek said. "We didn't get in until 1 or 1:30. We just need to find ways to dig out games like this. We didn't get any real good stops out there to get our fast break going and that cost us."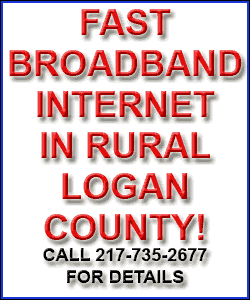 Despite playing short-handed, the Bulls opened a nine-point lead on several occasions in the third quarter. Forward Channing Frye opened the fourth quarter with a bank shot to bring Phoenix within 70-65. After consecutive 3-point baskets by rookie forward Tony Snell and a post hook from Noah, the Bulls took their largest lead at 78-65.

The Suns worked their way back into it. A Frye 3-pointer and a driving bank shot by Dragic capped a 10-2 run and brought Phoenix within 84-80 with 3:56 left.

The teams exchanged free throws before a 3-pointer by guard Kirk Hinrich increased Chicago's lead to 88-81 with 2:01 remaining. A baseline jumper from guard Ish Smith brought the Suns within five points, and they had two chances to pull closer, but turned it over both times.
Guard D.J. Augustin knocked down two free throws and Hinrich added another to put the Bulls ahead 91-83 with 23.3 seconds left.
"It was a fun game," said Gibson, who started for the injured Carlos Boozer. "We were slinging the ball left and right, getting a lot of assists and a lot of easy baskets. It was fun, Joakim leading the break at times."

Phoenix is one of the most prolific 3-point shooting teams in the NBA, averaging 26 attempts per game. The Suns hit just 6-of-23 attempts Tuesday.

The Bulls, meanwhile, started the night as the league's worst offensive team, averaging 91.3 points per game. But they have now allowed fewer than 90 points in four straight contests.

"It doesn't matter with them, whether they have five people, you know that they are going to be playing hard," Frye said. "They are coached well here and you know no matter who is on the court, they will play hard."

Chicago forward Mike Dunleavy, who started in Deng's place, suffered a hyper-extended right elbow in the third quarter when he fell out-of-bounds along the baseline. He retreated to the locker room briefly, but returned to the court at the start of the fourth quarter.

NOTES: When Bulls players arrived for Tuesday's shoot-around, they were still reeling from news that F Luol Deng was traded to the Cleveland Cavaliers after 9 1/2 seasons in Chicago. "It was tough. Quite frankly, everybody's down. I don't know how else to put it," F Carlos Boozer said. "We're short a man right now, just lost one of our best players. Not even that, one of our brothers." ... Deng is fourth on Chicago's career scoring list, behind Michael Jordan, Scottie Pippen and Bob Love. ... The Bulls waived the player acquired for Deng, C Andrew Bynum, on Tuesday afternoon. Bynum's $12 million contract would have become fully guaranteed had he not been released. The Bulls saved roughly $20 million in salary and luxury tax through the trade, and they received three draft picks. ... Phoenix's charter flight was delayed Monday, so the team decided to fly Tuesday. The Suns arrived in Chicago about six hours before tipoff. ... Phoenix G Eric Bledsoe missed his third consecutive game due to a sprained right knee. ... Boozer missed his second game with a sore right knee.
[© 2014 Thomson Reuters. All rights reserved.]
Copyright 2014 Reuters. All rights reserved. This material may not be published, broadcast, rewritten or redistributed.