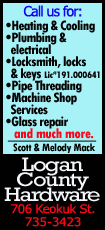 They limped into Los Angeles without their top two goal-scorers and started their third-string goaltender, yet they emerged with the win.

Darcy Kuemper stopped 39 shots, and winger Nino Neiderreiter scored the tying goal in the third period and the shootout winner to lead the Wild past the Los Angeles Kings 2-1.

The win was the third straight for Minnesota (23-17-5) and the first of the season for Kuemper, who entered with an 0-1-0 record, a 6.13 goals-against average and a .625 save percentage. His surprising performance allowed the Wild to stay in the game despite being outplayed by a Los Angeles team that continues to lack offensive consistency.

"I'm really happy for Darcy," Minnesota coach Mike Yeo said. "I thought that a lot of guys really competed and battled and played good games for us tonight, but certainly you have to look at him tonight."

Kuemper played with the knowledge that the opportunity to play regularly is at hand due to injuries suffered by regular goaltenders Josh Harding and Niklas Backstrom.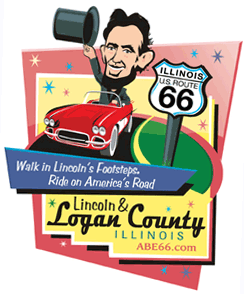 "It was a chance to redeem myself, and my game is definitely where I want it to be right now," Kuemper said. "I've been working on it a lot and playing good down there (for AHL Iowa this season), so I tried not to change anything when I came up here, and it worked out pretty good tonight."

The Kings (26-13-5) lost for the sixth time in seven games and failed to pick up ground on the second-place San Jose Sharks in the Pacific Division.

Los Angeles' lone goal was scored by center Jarret Stoll, while goaltender Jonathan Quick stopped 16 Minnesota shots in regulation and overtime.

Kings coach Darryl Sutter knows the lack of offense is jeopardizing his team's chances for a division title. Los Angeles failed to score more than two goals in each of its past six defeats.

"You can't always expect the big guys to score all of the time," Sutter said. "We need to get more secondary scoring and more opportunities from our defense."

Stoll echoed the Kings' frustration after the Kings outshot the Wild 40-17 yet failed to emerge with the victory.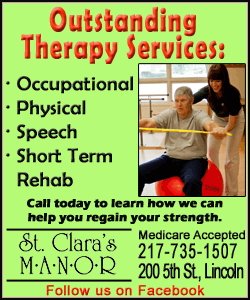 "In a long season, there are some games you win that you don't deserve to win," Stoll said. "Hopefully you're on the better side of those and get points out of those games. We just couldn't find a way to get the second point."

After a scoreless 40 minutes, Los Angeles took the lead in the first minute of the final period when Stoll converted a pass from winger Jeff Carter. Winger Dwight King earned the secondary assist on Stoll's sixth goal of the season.

The Wild evened the game when Niedereiter deflected a shot by winger Jason Pominville, sliding it though Quick's legs. Center Mikael Granlund also assisted on Niederreiter's ninth goal of the season at 3:25.

Each team had an opportunity to break the tie with a third-period power play but failed to convert, setting the stage for Neiderreiter's heroics in the shootout. His goal was the only successful attempt in the four rounds of the shootout, and the Wild evened the season series. Los Angeles won a 3-2 shootout in Minnesota on the season's opening night.

NOTES: The Wild recalled D Jonathan Blum and F Erik Haula from AHL Iowa and placed C Mikko Koivu and G Josh Harding on injured reserve. Koivu had ankle surgery in Los Angeles on Tuesday and is expected to miss a month. ... Minnesota scratched D Jonathan Blum and C Mike Rupp . ... The Wild scored five goals on 11 shots in their 5-3 victory over the Washington Capitals on Saturday. According to Elias Sports Bureau, Minnesota is the first team to score five goals on fewer than 13 shots since shots were first recorded in the 1973-74 season. ... The Kings recalled LW Tanner Pearson from AHL Manchester. This is the second recall of the season for Pearson, who has appeared in six games and scored one goal. ... Los Angeles did not dress D Matt Greene, C Colin Fraser and LW Tanner Person. ... Six Kings will be on rosters for the 2014 Winter Olympic Games: G Jonathan Quick and LW Dustin Brown (United States), D Drew Doughty and RW Jeff Carter (Canada), C Anze Kopitar (Slovenia) and D Slava Voynov (Russia). ... The Wild will be represented in the Olympics by LW Zach Parise and D Ryan Suter (United States), C Mikael Granlund and C Mikko Koivu (Finland), and RW Nino Neiderreiter (Switzerland).

[© 2014 Thomson Reuters. All rights reserved.]
Copyright 2014 Reuters. All rights reserved. This material may not be published, broadcast, rewritten or redistributed.