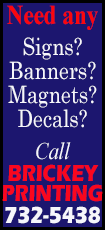 Crosby scored the only goal in a shootout, giving the Pittsburgh Penguins a 5-4 win over the Vancouver Canucks on Tuesday night.

"It was not a typical game by any means," said Crosby.

On the day that he was named to Canada's 2014 Olympic team, the Penguins center made more Vancouver memories. With Pittsburgh trailing by two goals in the final two minutes of regulation, he set up a goal, then scored to tie the game.

"It's the last way you want to do it, but we stuck with what we needed to do and found a way to get pucks to the net," Crosby said.

The Penguins (32-12-1) posted their third straight win, while the Canucks (23-13-9) suffered their fifth consecutive loss. Dan Bylsma became Pittsburgh's all-time winningest coach by recording his 233rd victory, bettering the mark held by Eddie Johnston.

The Penguins made their first visit to Vancouver since Oct. 6, 2011, a game that Crosby missed due to a concussion. A year earlier, Crosby scored the overtime winner at Rogers Arena in the 2010 Winter Olympics against the United States.
"Just some exciting games here," said Crosby, who was denied on a penalty shot in overtime in his previous visit to the venue. "I've been blown out here pretty badly, too. It's nice to win a close one and find a way on the road."

Crosby's goal Tuesday was his first in just three games with the Penguins in Vancouver. He was scoreless in his previous two visits, the last coming on Jan. 16, 2010.

Center Brian Gibbons, center Evgeni Malkin and defenseman Kris Letang also scored for Pittsburgh.

Defensemen Jason Garrison and Chris Tanev, left winger Chris Higgins, and right winger Zack Kassian recorded Vancouver's goals.

"Obviously, we don't close the game out," said Canucks coach John Tortorella, who believes his team has become fragile. "We've just gotta go at it here and try to be a better club in those type of situations."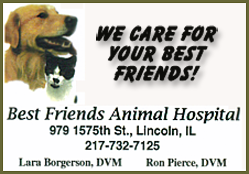 Vancouver goaltender Eddie Lack stopped 31 of 35 shots in regulation and overtime, while Pittsburgh counterpart Marc-Andre Fleury recorded 22 saves on 26 shots.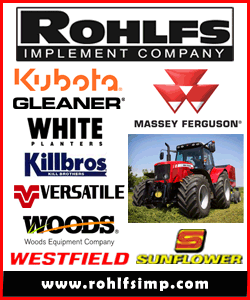 Despite being in relatively unfamiliar surroundings, the Penguins led 1-0 after the first period and 2-0 after the second period. The Canucks rallied with two quick goals to take a 4-2 lead before the Penguins responded with a pair of goals in the final 1:11 of the third period.

"I thought we changed momentum within the game, but we didn't finish it," Tortorella said.

Tanev created a 2-2 tie at 7:39 of the third period as his shot from the left point went through a forest of legs and past a heavily screened Fleury.

Higgins, who returned to the lineup after missing the previous game in Anaheim with the flu, and Kassian then scored 17 seconds apart to give the Canucks a 4-2 advantage.

However, the Pens responded with two quick goals of their own while Fleury was pulled for an extra attacker.

Letang reduced the deficit to 4-3 with 1:11 left in regulation, and 16 seconds later, Crosby, standing all alone by the side of the net, poked in a rebound to force overtime.

"I thought we played really well up to that point," Tortorella said.
NOTES: The Canucks had seven roster players and one prospect named to Olympic teams. G Roberto Luongo and D Dan Hamhuis will play for Canada, while LW Daniel Sedin, C Henrik Sedin and D Alex Edler will suit up for Sweden. C Ryan Kesler will play for the United States team, and D Yannick Weber earned a berth on Switzerland's squad and forward prospect Ronalds Kenins was chosen to represent Latvia. ... The Penguins also had seven players chosen for the Olympics. C Sidney Crosby and RW Chris Kunitz earned invitations from Team Canada, while C Evgeni Malkin was named to the Russian team. LW Jussi Jokinen and D Olli Mattaa got the nod from Finland. D Paul Martin and D Brooks Orpik will compete for the United States. ... Luongo missed his second straight game due to an ankle injury suffered in Los Angeles. ... Edler (undisclosed injury) and RW Alex Burrows (jaw) took part in Vancouver's morning skate. Burrows worked out with the team for the first time since he was injured Nov. 30. Neither player would predict a return date. ... Vancouver RW Dale Weise and RW David Booth were scratched. ... LW Darren Archibald played for Vancouver after being recalled from AHL Utica earlier in the day.
[© 2014 Thomson Reuters. All rights reserved.]
Copyright 2014 Reuters. All rights reserved. This material may not be published, broadcast, rewritten or redistributed.