This time, the Oilers decided to show up.

So, instead of coasting to a 6-0 victory, the Blues had to work for it in the rematch, sealing a 5-2 decision with an empty-netter in the final minute.

"It wasn't a picture-perfect win," said Blues center David Backes, the team captain. "They played us pretty hard for the first half of the game before we got a power-play goal that allowed us to lock down the hatches after that."

The Blues (30-7-5) improved to 11-2-1 in their past 14 games, and they have 10 players headed to the Olympics. The Oilers (14-27-5) feature just three Olympians during a miserable season.

So it went as many expected it would, with St. Louis in complete control for the entire first period, building a comfortable lead in the second and locking it up in the final 20 minutes. The Blues held the Oilers to three shots in the third period.

"Our start was good," Blues coach Ken Hitchcock said. "We didn't maintain that level, but we had a good start. We had some good zone time. We got into playmaking mode for most of the second period and re-grouped towards the end, got a lead, and managed the game we had to in the third."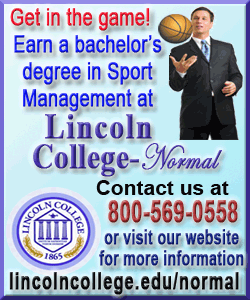 The Blues grabbed a 1-0 lead on a power-play goal from right winger Chris Stewart at 12:46 of the first period.

St. Louis doubled the lead in a wild five-goal second period that saw the Oilers tie it, twice, before the Blues pulled away for good.

Oilers right winger Nail Yakupov made it 1-1 at 1:36 with his third goal in the last four games, only to watch Blues center Maxim Lapierre make it 2-1 on the next shift.

Edmonton center Mark Arcobello squared it again at 5:10. St. Louis then put its foot on the gas with goals from Backes (a wrister under the bar at 10:56) and another long one past goalie Ilya Bryzgalov from right winger Victor Tarasenko at 13:57.
"We got away from our game plan a little bit tonight, but the way we have been playing of late we had the confidence to come back," said Blues goalie Brian Elliott, who made 16 saves. "Guys have been scoring big goals and put us in a really good position when we went up by two.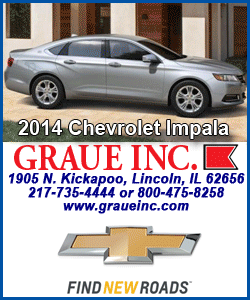 "It's about keeping an even keel. You have to keep plugging along and trusting in the game plan. People are doing that and really helping each other out there."

That the Oilers gave it their best shot and still finished three goals short was tough to take.

"When everybody looks at their lineup and yup, they've got 10 Olympians, they're a top team in the conference, they have under 10 losses this year ... I'm sure the betting in Vegas wasn't on us," Edmonton coach Dallas Eakins said. "But there lies a great opportunity. And tonight I thought we were with them for part of the game but couldn't sustain it for the full 60."

Oilers winger Taylor Hall added, "I thought for the most part we battled hard. It's at that point in the year where the cream is starting to rise to the top.

"These teams are really good, and we know they're at the top for a reason. We know it's going to be a tough task. We have to play our game as best we can. But a loss is a loss. It's getting a little late for the moral victories."

NOTES: The Blues will have a whopping 10 players playing in the Winter Olympics. C David Backes, RW T.J. Oshie and D Kevin Shattenkirk were named to the U.S. roster last week. They will be joined in Sochi by D Alex Pietrangelo and D Jay Bouwmeester (Canada), LW Alexander Steen and C Patrik Berglund (Sweden), RW Vladimir Tarasenko (Russia), G Jaroslav Halak (Slovakia) and LW Vladimir Sobotka (Czech Republic). ... Steen, the Blues' leading scorer this season, is still out with a concussion. .. The Oilers had three players named to Olympic teams: D Martin Marincin (Slovakia), D Anton Belov (Russia) and RW Ales Hemsky (Czech Republic). ... St. Louis RW Chris Stewart ended a five-game scoring drought with his first-period goal. ... The Oilers' longest winning streak of the season is three games, a feat Edmonton accomplished once.
[© 2014 Thomson Reuters. All rights reserved.]
Copyright 2014 Reuters. All rights reserved. This material may not be published, broadcast, rewritten or redistributed.