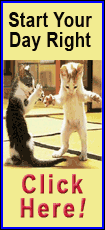 His earlier actions, however, spoke volumes.

The Tampa Bay captain broke a tie game with two goals in the third period to lift the Lightning to a 4-2 victory over the listless Winnipeg Jets at the MTS Centre.

St. Louis scored midway through the third period on the power play and then fired the insurance goal into an empty net as the Lightning (26-13-4) capped off a swing through Western Canada with their third win in four games.

The goals were the 18th and 19th of the year for St. Louis, a 37-year-old right winger who demonstrated some character after being left off Team Canada's 25-man roster for the Winter Olympics in Sochi, Russia, earlier in the day.

St. Louis didn't speak to reporters following the morning skate in Winnipeg. Looking as if he went through the wringer, he refused to answer all but one question about his Olympic snub after the game.

"I'm happy we got the win," he said. "Obviously, for Team Canada, you guys can't imagine how I feel. I'm extremely disappointed. I'll just leave it that."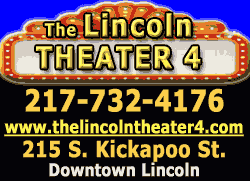 Pressed for more from a crowd of reporters, the reigning Art Ross Trophy winner as the 2012-13 NHL scoring champion added, "I've said what I have to say about it, and we'll leave it at that. Any questions about the game?"

Lightning coach Jon Cooper filled in the blanks.

"That's why he's a champion," Cooper said. "That's why he has a Stanley Cup ring, and that's why he's our captain. To go through something like that and respond the way he did, you can't say enough about him."

The Jets (19-22-5) lost their fourth consecutive game after getting swept on a three-game road trip against Eastern Conference squads.

St. Louis' teammate, center Steve Stamkos, was named to the Canadian team despite the fact he is still recovering from a broken leg. Stamkos is skating again. Steve Yzerman, general manager of the Canadian Olympic squad, also serves as St. Louis' general manager with the Lightning and had the grim job of informing St. Louis he didn't make the cut.

St. Louis was left off the 2010 Canadian squad as well.

"He's a human being and I know he really wanted to make that team," Cooper said. "But he just did what he does best. The whistle started and he came to play. Good for him. I'm really, really happy for him."

With the score tied at 2, St. Louis notched the winner at 8:39 of the final period with the visitors on the power play. He redirected a point blast from defenseman Victor Hedman past Jets goalie Ondrej Pavelec.

St. Louis scored into an empty net with less than 30 seconds left in the game.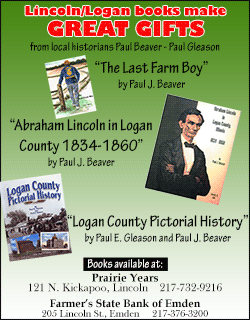 Center Valtteri Filppula and left winger Ondrej Palat also scored for Tampa Bay, while center Olli Jokinen and defenseman Dustin Byfuglien replied for Winnipeg.

The game was tied 1-1 and 2-2 at the period breaks.

Pavelec made 28 saves, while Lightning goalie Anders Lindback was tested just 14 times to earn the win.

Hedman said he wasn't at all surprised St. Louis came through in the clutch despite the hurt he was obviously feeling.

"He's our leader. He's been our best player the whole season," he said. "Today was a tough day for him, and he came out and worked his hardest and got rewarded with two goals.

"It says everything about his character. He's unbelievable. Since I got here four years ago, he's been the one leading the way, providing work ethic at the very top level. He's the guy we follow."

Pavelec was easily the Jets' best player and the most vocal when the game was over.

"We have to realize we're not losing by accident," he said. "I mean, the way we play, we can't expect to be successful.

"I don't think we showed up tonight. (Tampa Bay is) a good team, good system. They stick with the system, all four lines play the right way, the way hockey is supposed to be played. We didn't have much. We get what we deserve. We have to realize people pay for tickets for this, to see this one."

NOTES: Lightning G Ben Bishop, who has 22 of the club's 26 wins this season, missed Tuesday's game after sustaining an upper-body injury in Edmonton on Sunday night against the Oilers. G Cedrick Desjardins was recalled from the AHL Syracuse Crunch to back up G Anders Lindback. ... The Jets fell to 7-3-2 against Tampa Bay since the start of the 2011-12 season. ... Winnipeg C Mark Scheifele recorded his 16th assist of the season in the first period, moving him into a first-place tie with Florida C Aleksander Barkov for most assists by a rookie this season. ... C Valtteri Filppula has 14 points (seven goals, seven assists) over his past 11 games. ... RW Devin Setoguchi, acquired in the summer to add some offensive punch, has just seven goals in 45 games this season for the Jets. He hasn't scored in 17 games. ... With 952 career points, Lightning RW Martin St. Louis is tied with former Lightning coach Rick Tocchet for 89th on the NHL's all-time list.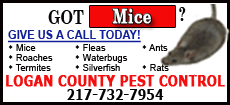 [© 2014 Thomson Reuters. All rights reserved.]
Copyright 2014 Reuters. All rights reserved. This material may not be published, broadcast, rewritten or redistributed.