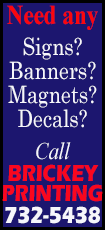 After taking a skate to the midsection early in Tuesday's game against the New Jersey Devils, Schenn scored with 3:10 remaining in overtime to give the Flyers a 3-2 victory.

The victory was the fourth in the past six games that Philadelphia has won despite trailing during the third period.

Devils center Dainius Zubrus was sent tumbling to the ice to the second period, and his skate blade sliced the stomach of Schenn, who crumpled to the ice in pain. Team doctors patched him up with skin glue, as the cut wasn't deep enough to require stitches.

It was a lucky break for Schenn, whose 11th goal of the season — off a beautiful pass from defenseman Nicklas Grossmann — helped the Flyers improve to 9-2-1 in their past 12 games.

"It was just a slap pass, in my skates," Schenn said. "It was a nice pass and I was able to get a stick on it and it was an open net once I shot it."

What was it like to play an entire game with a huge gash on your torso?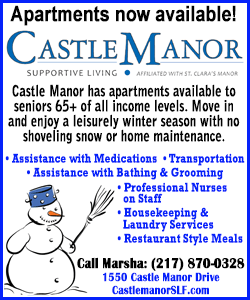 "As soon as I put something over it, it stopped burning," said Schenn, who usually doesn't wear a shirt under his pads but adjusted after he was cut. "I think with sweat and bacteria going in there, it's going to burn a little bit. The training staff did a good job patching me up."

The Flyers entered the third period trailing 1-0, as a goal by Devils center Adam Henrique 57 seconds into the game was the only scoring. But Flyers center Claude Giroux, who learned earlier Tuesday that he was not going to the 2014 Winter Olympics in Sochi as a member of Team Canada, delivered a big goal early in the third.

With defenseman Mark Fayne in the penalty box — the Devils took five penalties in the game — Giroux beat goaltender Martin Brodeur with a long wrist shot through a slew of bodies to tie the score at 1 at 5:18.

"Too many penalties that we don't need to take," Fayne said. "They're either offensive zone, or like mine tonight; the puck wasn't even around there. ... Penalties away from the puck, you can't have."

It was Giroux's 13th goal of the season and eighth in his past 12 games. He admitted afterward that the snub provided him with added motivation against the Devils.
"Any time someone takes something away from you, you want to prove them wrong," Giroux said. "But you know what? I put that behind me. I just have to move on here, keep playing, just play my game. It's a fun game out there, so I'm not going to stress myself with that."

Left winger Scott Hartnell put the Flyers ahead 2-1 with 10:11 remaining, and it looked like it would serve as the winner when Devils center Travis Zajac was whistled for high sticking with 1:43 remaining in regulation.

But right winger Michael Ryder tied the game with 29.6 seconds remaining with the Devils short-handed and Brodeur on the bench for an extra attacker. It helped the Devils earn a point, although it could have easily been two points if New Jersey could have found a second goal during the first 40 minutes.

"At least we got that. It could have been worse," said Brodeur, who stopped 25 shots. "It's definitely not a position we wanted to be in, especially after we dominated. Offensively, we had a lot of good chances, but we just couldn't bury that second goal to give us that lead we needed to be a little more comfortable out there."

The Devils had numerous chances to build on their 1-0 lead, but goaltender Ray Emery was up to the task of holding the Flyers in the game. The backup made 31 saves for his fifth win of the season.

"He's been huge for us," Flyers right winger Jakub Voracek said of Emery. "It's great to have a goaltender you count on, especially in the tight games like that."

NOTES: Flyers LW Michael Raffl, who will represent Austria at the Winter Olympics, returned to the lineup after missing one game with a concussion. ... With an assist in the first period, Devils RW Jaromir Jagr tied Mario Lemieux for seventh on the NHL career scoring list with 1,723 points. Lemieux reached that mark in 520 fewer games. ... Devils C Patrik Elias (upper body) missed his third straight game. There is no timetable for his return.
[© 2014 Thomson Reuters. All rights reserved.]
Copyright 2014 Reuters. All rights reserved. This material may not be published, broadcast, rewritten or redistributed.