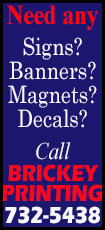 "We've been open for about a year, and demand for training has been very high," Chapman said. "Part of the reason may be that we will tailor a course to meet a group's specific needs and will travel to accommodate a group.

"What has been interesting is that we have had requests for private classes for specific groups or even families," she said. "Sometimes, they have as many as 15 or 20 people at a time who want to take lessons together."

Chapman said she thinks Pistol Prep Academy's array of course offerings and her instructors' depth of experience help attract people to Pistol Prep — and students then spread the word.

"I think our blend of experience is unique," Chapman said. "We don't approach training or theory from a single vantage point, but from many.

"Our instructors come from backgrounds including extensive NRA training, military and law enforcement duty, and participation in the competitive pistol sports. We certainly teach firearm safety, marksmanship and concealed carry, but we also give students a real-world look into all aspects of firearm choices and use."
Accessibility to instructors and their expertise also has been a factor in Pistol Prep's success, Chapman said.
"We are very serious about teaching firearm safety and the principles of gun-handling and marksmanship," she said. "But we are also everyday people. We don't view this as 'preaching from on high,' but as helping other people become proficient in the use of firearms and helping them enjoy the learning process. We are always available for a question or piece of advice.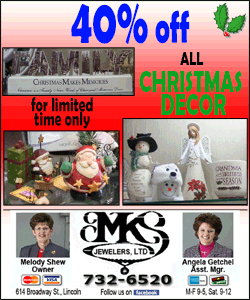 "As trainers and shooters, we are serious about our own development, and we are frequently students ourselves. We understand that a welcoming and encouraging atmosphere makes a world of difference to someone new to firearms, just as it is for someone taking his or her training to a new level."
Pistol Prep Academy offers Illinois concealed carry courses, as well as NRA courses including Basic Pistol, Personal Protection in the Home and Personal Protection Outside Home.
Additionally, Pistol Prep Academy offers the NRA's "Refuse To Be A Victim" seminar, a non-shooting course that focuses on crime deterrence and personal safety through awareness, avoidance and preparedness. The topics in the seminar include everything from safe shopping to Internet security to making the home a harder target for would-be burglars.
"Everyone is welcome at Pistol Prep Academy," Chapman concluded. "We are not about politics. We are about personal safety, the safe and responsible use of firearms, and enjoying the shooting sports."
You can find more information and register for a course at www.pistolprepacademy.com. For additional details, call Annette 309-830-7182 or email info@pistolprepacademy.com. You may also like Pistol Prep Academy on Facebook
[Text from news release received from Pistol Prep Academy]