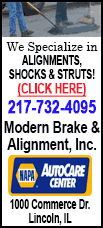 Members of the Michigan-based Insane Clown Posse paint their faces to look like clowns and are known for their "controversial, rebellious and provocative" music that often uses harsh themes and language, according to the lawsuit, which was filed in U.S. District Court in Detroit.

Many of the duo's estimated 1 million fans, known as Juggalos, also paint their faces to look like clowns and display a logo of a hatchet man on their clothes and jewelry, according to the lawsuit.

"Branding hundreds of thousands of music fans as gang members based on the acts of a few individuals defies logic and violates our most cherished of constitutional rights," Michael Steinberg, ACLU's legal director in Michigan, said in a statement.

The gang designation has caused the Juggalos "significant harm, including repeated police harassment and denial of employment," according to the complaint.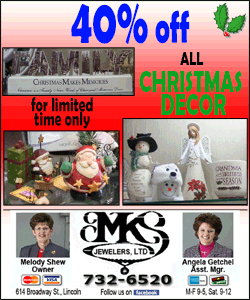 The lawsuit was filed on behalf of four Juggalos and Insane Clown Posse singers Joseph Utsler and Joseph Bruce, who go by the names Shaggy 2 Dope and Violent J, respectively. It accuses the Justice Department and FBI of violating the fan's First Amendment rights and collecting information on the group without suspicion of criminal activity.

The suit refers to a 2011 National Gang Threat Assessment, in which the Justice Department said Juggalos were a loosely organized hybrid gang.

The government's assessment showed a photo of what appears to be a female Juggalo, with a painted clown face, aiming a pistol. The report said most crimes committed by Juggalos were sporadic and involved assault, drugs, theft and vandalism.

A small number of Juggalos were forming more organized subsets and engaging in more gang-like criminal activity, such as felony assaults, thefts, robberies and drug sales, the assessment said.

One self-identified Juggalo, Brandon Bradley, 20, "has on numerous occasions been stopped and detained by law enforcement officers in California," the ACLU said in a statement. "Each time, the officer has wrongly accused Brandon of being in a gang and has interrogated him about being a Juggalo and his affiliated tattoos and clothing. Another client, Scott Gandy, was told he would not be accepted in the Army because his ICP tattoo was a gang symbol."

The Insane Clown Posse, whose website shows photos of Utsler and Bruce in black-and-white-painted clown faces and sporting tattoos on their hands and forearms, said in a statement posted on their website that its legal counsel and the ACLU "think that the discrimination, profiling and harassment that Juggalos have been facing over the last few years in (sic) flat out WRONG and un-American

The Justice Department in Detroit was not immediately available for comment.

(Reporting by Brendan O'Brien; editing by Leslie Adler)
[© 2014 Thomson Reuters. All rights reserved.]
Copyright 2014 Reuters. All rights reserved. This material may not be published, broadcast, rewritten or redistributed.