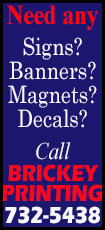 It was Kentucky's first game since Dec. 28, and the team practiced each of the 10 days before Wednesday. Some days, it was twice a day. With all that practicing against each other, it would seem to make sense the Wildcats would be eager to hit the floor against other competition. It took about 20 minutes to get there, but they did eventually.

The Wildcats (11-3, 1-0) trailed 40-37 at halftime and were shooting 13 of 35 from the floor. Those figures included 2 of 14 shooting from 3-point range, and just 2 of 8 shooting from the foul line to start the game. Kentucky finished the first half 9 of 14 on free throws.

"I think we were rusty," Kentucky assistant coach John Robic said. "Having (10) days, even the players were like, 'We finally get to play a game.' It's just the way the schedule went, but I do think that we were a little bit rusty. Not in — we're in game shape, but we weren't ready for the game when it started. And it took some time."

Kentucky finished 30 of 61 from the floor, including 26 of 41 from 2-point range — 63.4 percent, compared to 20 percent (4 of 20) from outside the arc.

Mississippi State (10-4, 0-1) held its last tie at 47-all with 16:47 to play, and then Kentucky reserve center Dakari Johnson scored six points in a row.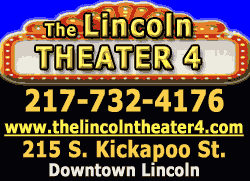 Johnson, a freshman, averages 9.6 minutes per game. He finished with eight points in eight minutes.

"It's been tough. I'm so used to playing all the time, but, you know, it's been humbling," Johnson said. "Just listen to him during practice, just getting better each and every day, that's the main thing so you'll be ready for a game like this."

After the Bulldogs responded briefly, Kentucky went on a 20-2 run to put the game away.

Small forward James Young led the Wildcats with 26 points on 8 of 18 shooting. He was 3 of 10 from 3-point range.

Kentucky struggled early in the first half, and a streak of hot shooting couldn't keep the Wildcats from a halftime deficit.

The Bulldogs (10-3) scored the game's first five points and improbably opened on a 12-2 run before the Wildcats hit their first field goal by guard Dominique Hawkins with 15:05 to play until halftime.

Instead of going to its big men, forwards Julius Randle and Willie Cauley-Stein, when shots weren't falling, the Wildcats (10-3) continued to force jumpers from the outside.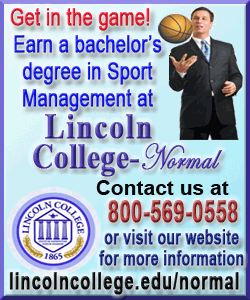 With just under 10 1/2 minutes until halftime, Kentucky's offense began to click at the demand of Cauley-Stein. He had loud dunks on consecutive possessions, sparking a 14-2 run that gave the Wildcats their first lead with 7:25 to play.

But the Bulldogs were not deflated. They retook the lead at 30-28 on a surprising six-point possession.

Forward Roquez Johnson had a one-on-one fast break with Kentucky guard Aaron Harrison. Johnson dunked the ball and Harrison was called for a flagrant-1 violation when he knocked Johnson out of the air attempting to block his shot.

Forward Colin Borchert hit the flagrant free throws, and guard Jacoby Davis scored a basket on the subsequent possession.

The Bulldogs held Randle to eight points — his first single-figures scoring game as a Wildcat — on 3 of 7 shooting. He also had 14 rebounds.

"That was our game plan," Bulldogs coach Rick Ray said. "We felt that we had to limit Randle's touches, and when he did get touches, make sure that we were there to get the ball out of his hands.

"The biggest thing that disappoints me about this win for Kentucky is the fact that I thought we did a great job in the first half," Ray said. "I thought we really competed, and no one will know that because of the final score, and that's something we have to fight to get past."

NOTES: Kentucky is now 25-2 all-time against Mississippi State in games played at Rupp Arena. The Wildcats own an 89-20 advantage in the overall series between the schools. ... Mississippi State's last win over Kentucky was Feb. 3, 2009, a 66-57 win at Rupp Arena. Rick Stansbury was Mississippi State's coach, and Billy Gillispie was in his last season coaching Kentucky. Mississippi State has now lost seven games in a row against the Wildcats. ... G Craig Sword led Mississippi State with 18 points. It was his 12th double-figures scoring game in 14 games for the Bulldogs this season.
[© 2014 Thomson Reuters. All rights reserved.]
Copyright 2014 Reuters. All rights reserved. This material may not be published, broadcast, rewritten or redistributed.