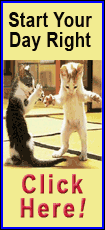 Point guard Tony Parker scored 25 points, including 14 in the third quarter, to lead his team to victory. Parker added seven assists in 28 minutes as San Antonio notched its seventh straight win over its interstate rival.

"The whole team played great," Parker said. "I was able to be aggressive and I had some good picks from my teammates. It's always tough to win a game like that after a tough overtime win last night.

"Everybody was tired, we came back late, but we brought the energy and now we have three days off, so it makes it better."

San Antonio escaped with a 110-108 overtime win against the Memphis Grizzlies in Memphis on Monday night.

Guard Marco Belinelli scored 17 points, with 13 coming in the second half, while forward Kawhi Leonard added 12. Forward Tim Duncan had 16 points and 13 rebounds for San Antonio (28-8), which led the whole game.

Guard Monta Ellis led Dallas (20-16) with 21 points. Forward Vince Carter added 14.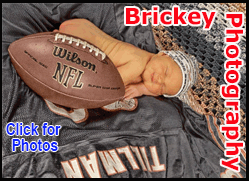 Forward Dirk Nowitzki, Dallas' leading scorer at 21.1 points per game, was 3 of 14 for eight points.

"They're physical," Mavericks coach Rick Carlisle said of the Spurs' defense. "They pay a lot of attention to him. (Boris) Diaw plays a physical game and he understands the mentality of that position. It was a rough night."

San Antonio used a 37-point third quarter to pull ahead of the Mavericks en route to their third win in a row. Belinelli scored the last seven points, and his last two free throws with four seconds remaining gave the Spurs a 23-point lead.

Carter quickly answered at the buzzer with a half-court toss that made it 82-62 at the end of the period, but Dallas captured little momentum heading into the fourth.

After blowing a 12-point lead Monday against the Memphis Grizzlies in the final two minutes to send the game into overtime, the Spurs did not let the lead go this time.

Their reserves, who average a league-best 46 points a game, closed out the contest. They pushed the lead up to 29, when guard Patty Mills connected on a 3-pointer that made it 99-70 with five minutes left.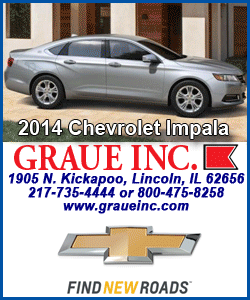 San Antonio attacked the boards, out-rebounding the Mavericks 55-32, and shot 53 percent.

"I thought it was a real team effort," Spurs coach Gregg Popovich stated on his team's play. "You look at Matt Bonner and Cory Joseph and everybody coming in at the end; they just kept hustling and rebounding and playing good team defense."

Both teams were playing the second game of back-to-backs, and each struggled offensively to find any rhythm. San Antonio found enough offense in the first half from Leonard and Parker, who combined for 23 points as the Spurs went up 45-38 at the midway point.

Duncan, who pulled down 17 rebounds in Monday's game, had 12 by halftime Wednesday.

The Spurs stifled the Mavericks, limiting them to 16 first-quarter points on 27 percent shooting.

"We did not rebound the ball well," Maverick's forward Jae Crowder stated after the game. "Along with the rebounding on the offensive end, our shots were not falling. Getting stops, making shots and rebounding go hand-in-hand."

NOTES: Dallas F Shawn Marion suffered a right shoulder contusion in Monday's win against the Los Angeles Lakers. Marion did not make the trip with the team and is listed as day-to-day. ... Spurs G Manu Ginobili, who scored the winning bucket in San Antonio's overtime win against the Memphis Grizzlies on Monday, was held out of Wednesday's game with tightness in his left hamstring. ... Dallas F DeJuan Blair made his first return trip to San Antonio after signing with the Mavericks this summer. The 6-foot-7 Blair was drafted by and played for the Spurs the last four years. ... Coming into the game, the Spurs were 16-0 when they outrebounded their opponent. ... Dallas F Dirk Nowitzki recorded his 1,000 steal. He is second in franchise history to G Derek Harper (1,551).
[© 2014 Thomson Reuters. All rights reserved.]
Copyright 2014 Reuters. All rights reserved. This material may not be published, broadcast, rewritten or redistributed.