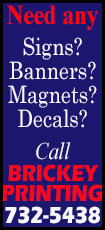 Forward Blake Griffin scored 29 points and guard Jamal Crawford added 26 as the Clippers held off the Celtics 111-105 before an announced crowd of 19,214 at Staples Center.

"I thought the first quarter we were really good, but then we played in spurts," said Clippers coach Doc Rivers, who beat his former club for the second time in as many meetings. "Every time we got a 12-point lead, we'd give it up. Give them credit. They've been struggling. We had a chance, I thought, early on to throw a knockout; we didn't.

"When you give a team, and I've been in that situation, life, then it's desperation for them, and you can see that in the way they were playing. They almost pulled it out."

The Clippers (25-13) won for the fourth time in five games. They handed Boston (13-23) its sixth consecutive defeat and ninth in 10 games.

Los Angeles also won for the second time in three outings since point guard Chris Paul suffered a separated shoulder, and it regained sole possession of first place in the Pacific Division after the Golden State Warriors fell to the Brooklyn Nets earlier Wednesday.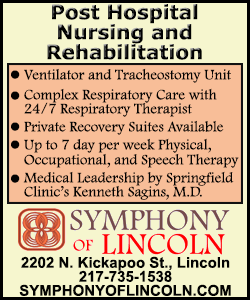 All five Clippers starters scored in double figures. Forward Jared Dudley had 18 points, point guard Darren Collison scored 15, and center DeAndre Jordan chipped in 11 points and 13 rebounds.

Guards Jordan Crawford and Avery Bradley scored 24 points apiece to lead Boston. Crawford added eight assists. Forwards Jeff Green and Brandon Bass had 15 and 14 points, respectively. Green also had 11 rebounds.

"We've got to stop turning the ball over," said Jordan Crawford, who committed five of Boston's 18 turnovers. Los Angeles gave the ball away only 13 times. "Myself, I made a lot of crucial turnovers, so we've got to do better in that area."

Griffin, who also had eight assists, six rebounds and two steals, hit nine of his 14 shots from the floor and 11 of his 17 free throws. He had 13 points in the first half and nine more in the third quarter, including a rousing dunk over Boston center Kris Humphries.

"It was a good read by Jamal," Griffin said of the assist from his teammate.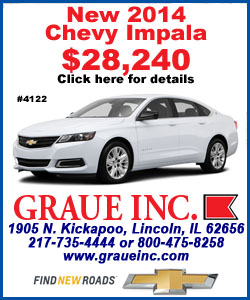 DeAndre Jordan wasn't quite as reserved in his description of the play.

"I don't know if you saw me, but I was like, 'Oh my God, that was nasty,'" Jordan said. "I was looking up, I was trying to hurry up and see the replay. I don't even care about the free throw. I just want to see the replay."

A 12-2 surge to open the fourth quarter allowed the Clippers to take a 100-84 lead after Jamal Crawford converted a jumper with 8:26 remaining in the game. The Celtics closed to within four in the final 20 seconds before time ran out.

The Clippers led by as much as 16 in the first half, but the Celtics rallied several times. Los Angeles wiped out a 10-8 Boston lead in the first quarter by scoring 18 consecutive points. The Clippers held a 26-10 advantage after a jumper by Jamal Crawford with 3:49 left. Boston, though, used a 13-6 spurt to cut the margin to 32-23 at the end of the quarter.

In the second quarter, the Clippers went up 53-42 on a bucket by Dudley with 3:18 remaining, but Boston came back again. The Celtics used another 13-6 run to pull to within 59-55 at the break.

Boston center Jared Sullinger committed a flagrant-1 foul on Griffin in the fourth quarter. It was Sullinger's third flagrant-1 in the past two games, though one of those he earned in Denver was rescinded earlier Wednesday by the NBA.

NOTES: Clippers coach Doc Rivers said that G J.J. Redick "has a very good chance" to play Friday against the Los Angeles Lakers. Redick missed his 21st game due to a fractured right wrist. ... Rivers said the club would work out F Hedo Turkoglu, who was released by the Orlando Magic last week. ... Los Angeles signed G Maalik Wayns, who was waived Monday by the club, to a 10-day contract. He played three scoreless minutes Wednesday. ... Boston coach Brad Stevens acknowledged C Jared Sullinger, who was replaced in the starting lineup by C Kris Humphries, might be developing a reputation as a dirty player. "He's a young guy, and he can change his reputation in a positive manner," Stevens said. ... Stevens said there remains no timetable for the return of G Rajon Rondo, who accompanied the team to Los Angeles.
[© 2014 Thomson Reuters. All rights reserved.]
Copyright 2014 Reuters. All rights reserved. This material may not be published, broadcast, rewritten or redistributed.