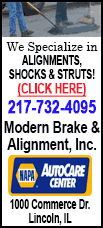 Then Portland kicked into gear, outscoring the Orlando Magic 39-19 in the fourth quarter en route to a 110-94 victory Wednesday night at the Moda Center.

The victory snapped a two-game losing streak for Portland, which fell to the Philadelphia 76ers and the Sacramento Kings in its previous two outings.

"The coach (Terry Stotts) had some big words for us at halftime," said Portland forward Nicolas Batum, who recorded a triple-double. "It was like a big wakeup call. We had to play like we can play. For too long, we let (the Magic) stick right there with us. It all changed in the fourth quarter. When you play good defense, you get your rhythm back and shots fall."

Forward LaMarcus Aldridge scored 36 points and grabbed nine rebounds for the Blazers, who trailed by 12 points in the second quarter and nine points in the third. Guard Wesley Matthews added 17 points, and Batum contributed 14 points, a career-high 14 assists and 10 rebounds for Portland (27-9).

Guard Arron Afflalo scored 18 of his 22 points in the first half for the Magic, who lost their fifth consecutive game. Forward Glen Davis added 16 points for Orlando (10-25).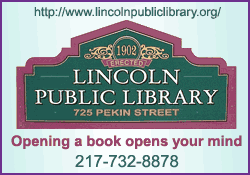 "That's a good ballclub over there," Orlando coach Jacque Vaughn said of the Blazers. "They brought a winning approach in the fourth quarter. But I'm proud of my guys. We fought hard tonight.

With Portland guard Damian Lillard struggling one night after scoring a career-high 41 points at Sacramento, the Blazers went to Batum often to initiate the offense.

"Nico was making a lot of plays," said Lillard, who scored 11 points on 4-for-12 shooting. "That's what was working for us, having him in pick-and-roll situations and handling the ball.

"The most important thing was to win this game. We did what we needed to do, even if it took us awhile."

Orlando led 51-45 at the half behind Afflalo, who scored 14 points in the second quarter. Portland stayed alive in no small part due to Aldridge, who had 21 points at the break.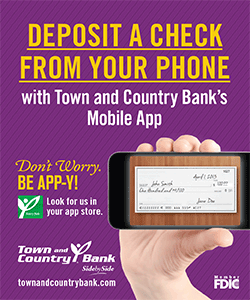 Thing went back and forth in the second half. Portland quickly wiped out the halftime deficit, as an 8-2 spurt evened things at 53-53. Orlando answered with an 8-0 run to go ahead 61-53. It was soon 66-57 Magic, but the Blazers went on a 9-0 tear to tie it again at 66-66.

The Magic responded with a 7-0 surge to go ahead 73-66. Portland came back with a 14-3 run to go in front 80-76 early in the fourth quarter. The Blazers increased the margin to 97-84, and the game was theirs.

The Magic and Blazers ended the first quarter in a 24-24 tie, Aldridge scoring 14 points on 7-for-10 shooting. With Afflalo leading the way, the Magic used a 16-2 run to seize a 46-34 lead midway through the second quarter.

"They played with a little more energy and urgency than we did in the first half, and we didn't shoot the ball well," Stotts said. "The fourth quarter was more what we're about."

Portland wound up shooting 47.4 percent from the floor, while Orlando shot 39.8 percent.

NOTES: Blazers F Nicolas Batum, who earned his fourth career triple-double and second of the season, was playing his second game with a splint protecting the middle left finger he broke against the Philadelphia 76ers. ... Portland improved to 13-0 when holding its opponent under 100 points. ... Blazers G Mo Williams had a four-point play in the third quarter. ... The Blazers are a league-best 7-2 on the second night of back-to-back games. ... Orlando was without its No. 2 scorer and No. 1 rebounder, C Nikola Vucevic, who suffered a concussion in the third quarter of Tuesday's 101-81 loss to the Los Angeles Clippers at Staples Center. Rookie G Victor Oladipo, who moved into the starting lineup in Vucevic's absence, contributed 14 points and four rebounds in 39 minutes. ... Portland continues to lead the NBA in scoring (109.0 points per game), free-throw percentage (.820) and 3-point percentage (.398). The Blazers were 9-for-30 from long distance against the Magic.
[© 2014 Thomson Reuters. All rights reserved.]
Copyright 2014 Reuters. All rights reserved. This material may not be published, broadcast, rewritten or redistributed.